Estimated read time: 2-3 minutes
This archived news story is available only for your personal, non-commercial use. Information in the story may be outdated or superseded by additional information. Reading or replaying the story in its archived form does not constitute a republication of the story.
Shelley Osterloh Reporting The Gateway Christmas tree has special meaning this year. The giant blue spruce was cut down from a Salt Lake neighborhood this morning.
More than 30 feet high, planted in 1977 in memory of young man who died in a car crash. Workers carefully cut and moved the huge tree from its home on Yalecrest Avenue. 27-years ago some friends of Eugene and Jeanine Hansen planted the six foot blue spruce in memory of their son.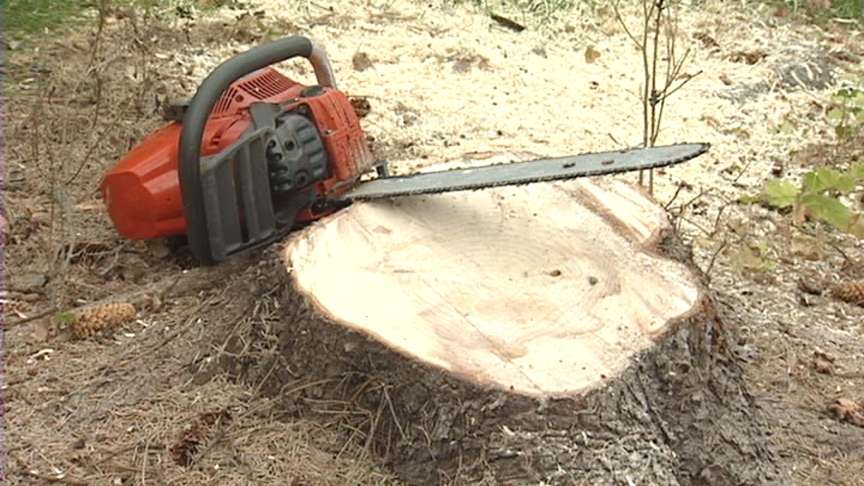 Jeanine Hansen, Donated Tree: "Yes it is an emotional time. We have great memories that are brought back with this tree. We lost a son at this time."
17-year old Mathew was with two other boys, headed to a debate meet.
Eugene Hansen, Donated Tree: "There was a collision with a truck at Foothill and Sunnyside with a truck, and three East High students were killed and our son was one of them."
The tree planted in his memory has flourished, even grown too big. But the Hansen's couldn't just cut it down; it's something they have loved and cared for.
Eugene Hansen: "Of course we've had to for 27 years and each year we trim it and groom it and so, yes it was kind of sad to see it go, but we feel it will serve a good purpose."
They say the chance to share its beauty with others through the holidays seemed right.
Eugene Hansen, Donated Tree: "And the Gateway wanted it for their Christmas tree, and we thought that would be a fitting memory, a fitting way to use it in honor of our son."
So now Mathew Hansen's tree will stand at the Gateway this holiday season. Crews will begin right away adding the lights and decorations, and on Friday November 25 there will be a special lighting ceremony at the Gateway.
×
Most recent Utah stories