Estimated read time: 1-2 minutes
This archived news story is available only for your personal, non-commercial use. Information in the story may be outdated or superseded by additional information. Reading or replaying the story in its archived form does not constitute a republication of the story.
Gene Kennedy Reporting With gas prices over $3 a gallon, the thieves are out and about. Siphoning gas from people, including truck drivers.
The irony here is that diesel fuel is cheaper than everything else. But the tanks on those semis are huge. If thieves can drain them, there's a lot of money to be made.
Places like Flying J truck stop have camera surveillance to protect against things like that, but it's a different story on the lots of private companies.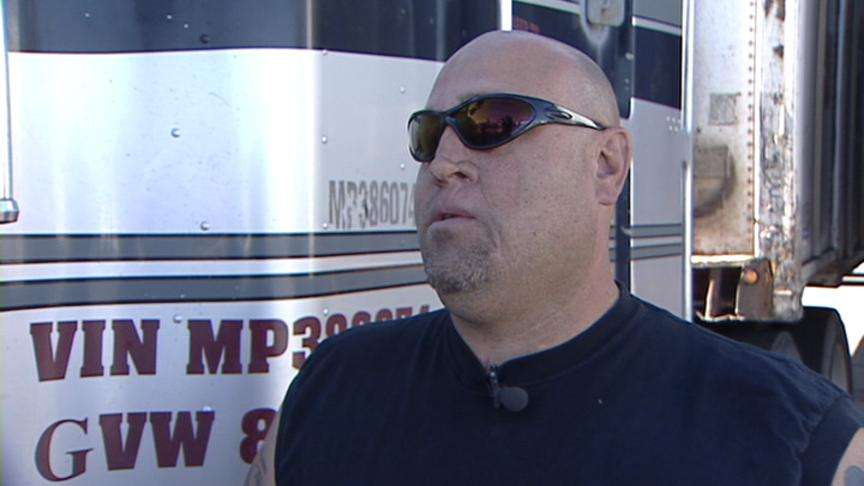 Independent trucker Rick Call says, "When I came in Monday the fuel doors were open, and the gas caps were gone." And so was half of his tank; that's $300 worth of fuel. "Three hundred dollars of fuel is gonna take me one to two days of driving to replace." And since Call contracts independently as a trucker, he'll have to foot the bill. Two days of wages gone.
Napa Auto Parts in Riverton has had its own share of problems with thieves siphoning gas on the lot overnight. Four to five tanks have been emptied in just the last month. Rick Linnarz, Assistant Manager of Napa Auto Parts in Riverton says, "Several times we'll come in in the morning and we're out of gas, and we know we've just filled it the evening before…Different companies have come to us saying, 'we need some locking gas caps. We lost three tanks of gas this week.'"
Police recommend locking gas caps. Rick Call is getting two of them. They are on order because so many people want them right now. Rick Call says he'll spend the $80 to save the $300 next time.
Locking gas caps run $45 a piece for semi-trucks. For cars they range from $15 to $20.
×
Related links
Most recent Utah stories