Estimated read time: 2-3 minutes
This archived news story is available only for your personal, non-commercial use. Information in the story may be outdated or superseded by additional information. Reading or replaying the story in its archived form does not constitute a republication of the story.
COTTONWOOD HEIGHTS -- The Tooele County soldier killed in Afghanistan this week is another reminder of the human cost of our two wars in the Middle East. To date, more than 5,700 American troops have died in support of the wars in Iraq and Afghanistan.
Nine years since the first Utah casualty in the wars in Afghanistan and Iraq, military funerals are still happening in Utah.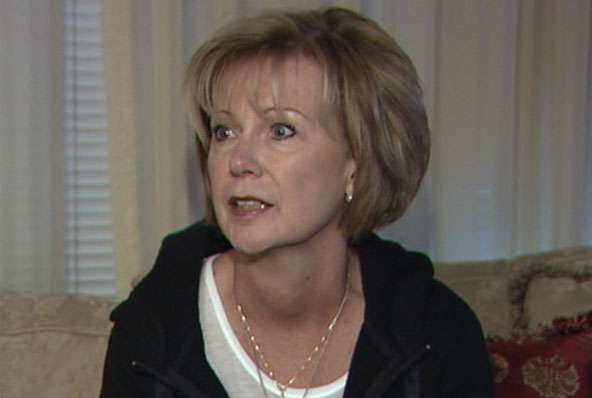 "I thought the war would calm down, but I guess it is really, really going full force in Afghanistan," says Cottonwood Heights resident Jan Moncur.
Moncur is a Utah Gold Star Mom, meaning she lost her son during his military service. She has another son currently serving in Afghanistan and knows what "never forget" really means.
"It's important to remember them. It's important to remember all soldiers, all veterans," Moncur says.
Utah Soldier/Marine Deaths
| Year | Number of Deaths |
| --- | --- |
| 2003 | 6 |
| 2004 | 3 |
| 2005 | 5 |
| 2006 | 4 |
| 2007 | 10 |
| 2008 | 2 |
| 2009 | 3 |
| 2010 | 6 |
One death that affected her this week was that of 19-year-old Jordan Byrd of Grantsville. He was shot and killed in Afghanistan this past Wednesday after only being in the country for three weeks. His son was born just five weeks ago.
"My heart is broken. These are exceptional young men," Moncur says. "They're young, they're anxious to serve our country, and they're anxious to take care of us. So, this is really hard to see so many families with so much heartbreaking."
Byrd, who was an Army medic with the 101st Airborne, was the 39th Utahn killed during Operation Enduring Freedom in Afghanistan or Operation Iraqi Freedom in Iraq. To date, 24 Utahns have died in Iraq; 15 in Afghanistan.
That makes 6 deaths so far in 2010, second only to 2007 when 10 Utahns died.
Using a different set of criteria to define "Utahn," though, brings the total number of Utah deaths to 58. For example, Airman Elizabeth Loncki, Technical Sgt. Timothy Weiner and Senior Airmen Daniel Miller were all with Hill Air Force Base when they died in Iraq in 2007, but all were from out of state.
No matter what number you go by, Moncur says it's important to never forget any of them.
"I would like to encourage all Utah people, whenever you see a soldier at a restaurant or anywhere, just take a moment and tell them 'thank you for your service' and just keep them in your thoughts and prayers," she says.
E-mail: acabrero@ksl.com
×
Related links
Related stories
Most recent Utah stories