Estimated read time: 3-4 minutes
This archived news story is available only for your personal, non-commercial use. Information in the story may be outdated or superseded by additional information. Reading or replaying the story in its archived form does not constitute a republication of the story.
COTTONWOOD HEIGHTS -- Police are searching for a man who hit a police officer with a stolen car over the weekend.
Investigators now believe they're dealing with an experienced criminal who's proven he can be very dangerous. In fact, they think he may have planned to target car dealerships.
On Oct. 7, police say a man and a woman were seen at a car dealership near 1900 South and Redwood Road in Salt Lake City. The owner, who asked not to be identified, said the two looked at this black Honda.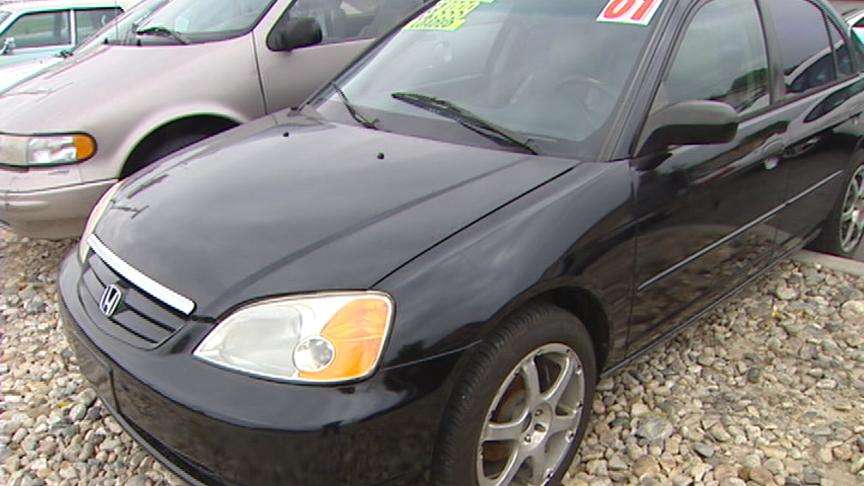 "I think they were after a Honda, and they needed to have a stick shift, and they were not interested in automatic," he said.
He says the couple wanted to take the car for a test drive, but both business owners were on their way out and asked them to come back later.
"Ten to 15 minutes later, that same day, when we came back, of course the kid was gone, and we understand he was next door," the owner said.
Next door is another car dealership. The couple was about to test drive another vehicle, but the owner there said while a worker went to the bathroom the couple stole the keys to a Honda Prelude and left.
Early Sunday morning, a police officer saw the stolen car in Cottonwood Heights. The officer tried to stop the vehicle but the driver wouldn't stop.
Police say a short time later, another officer spotted the car parked on a residential street. It appeared to be abandoned, but as the officer walked up to it the man sat up in the driver's seat, put it in drive and headed straight for the officer.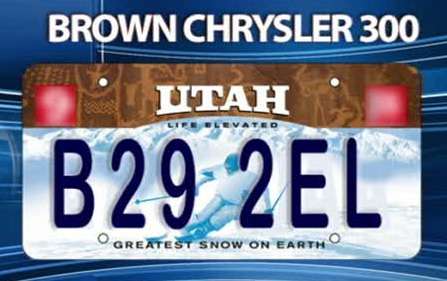 "Our officer took, from what I understand, seven shots into the vehicle, tried to stop the vehicle, and then was hit by the vehicle," said Cottonwood Heights police officer Beau Babka. The officer then "rolled over the hood and off, and the car sped off."
An hour later, police found the stolen Prelude in the same neighborhood. It was spray-painted green and the license plates were gone.
"He's taking plates off, he's got what we believe an array of stolen plates," Babka said. "If he's stealing cars, he's able to take the plates off and put other plates on."
Babka said he's only seen one or two car thieves in his career with the ability and smarts to quickly change license plates and the appearances of cars.
"To do that at a scene -- or to do that to conceal, to not be found -- that quickly, you don't see that very often," Babka said.
Investigators say the man stole another car for his getaway and was last seen in a brown Chrysler 300 with a Utah license plate B29 2EL.
Police ask if you spot this vehicle, call your local authorities.
The car dealership did not get a copy of the man's driver license before he test drove the vehicle, so police only have a vague description of what he looks like.
As for the officer who was hit, he is OK. He suffered some bumps and bruises. Police say he was lucky to have rolled over the hood and not under the car.
-----
Story compiled with contributions from Sandra Yi, Shara Park and Andrew Adams.
×
Photos
Related stories
Most recent Utah stories