Estimated read time: 2-3 minutes
This archived news story is available only for your personal, non-commercial use. Information in the story may be outdated or superseded by additional information. Reading or replaying the story in its archived form does not constitute a republication of the story.
SALT LAKE CITY -- Every year the Utah Museum of Natural History opens its basement to show all the artifacts not on display. This year's event is scheduled for Saturday, and it will be the last time it takes place in the old building on the University of Utah campus.
The museum is moving into its new building at Research Park next year. It still needs $15 million more to pay for the new building, and administrators are asking Salt Lake County residents to approve a bond this November.
Bill Thomas, a mount-maker with the Utah Museum of Natural History, says Saturday's What's in the Basement? exhibit will be a big day, but an even bigger day will be when all the 1.2 million pieces at the museum are moved.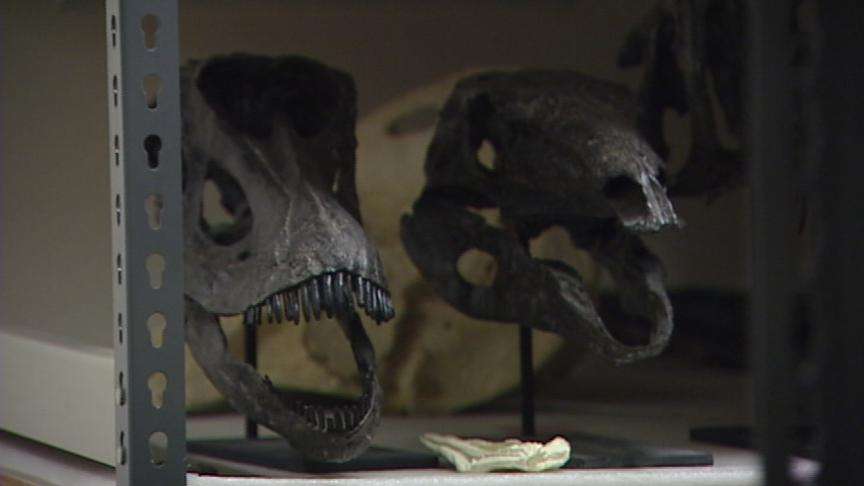 "Looking around here at how precious it is and fragile, it's going to be a logistical puzzle," he says.
The new building at Research Park will be completed by winter. It cost just over $102 million.
"We have raised almost $87 million of the funding from the state and federal government and private donors," says the museum's executive director, Sarah George.
The rest, the museum hopes to get from voters, if they vote "yes" on Salt Lake County Proposition 1.
"We have a bond on the ballot for Salt Lake County voters to raise the last $15 million," George says.
George says the museum has to move. The staff is out of space, the building is not earthquake proof, and many rooms are not equipped with climate control to house such priceless pieces.
That remaining $15 million is needed for the museum to stay on schedule and open back up next November. If approved by a simple majority, the average Salt Lake County household will pay $2.40 a year for the next 10 years.
The new building will double the space. That means all these relics in the basement that normally are not on display will be.
"If the bond does not pass, we will [still] be moving the collections because the building will be completed, but we won't have exhibits," George says.
If that happens, museum administrators will look to raise funds elsewhere.
When they do move to the new building, and once it's open, they'll still have a What's in the Basement? day for the public to see what is not on display. But there is no basement in the new building, so they'll rename the event.
E-mail: abutterfield@ksl.com
×
Related links
Most recent Utah stories