Estimated read time: 2-3 minutes
This archived news story is available only for your personal, non-commercial use. Information in the story may be outdated or superseded by additional information. Reading or replaying the story in its archived form does not constitute a republication of the story.
RIVERTON -- A convenience store clerk scared away a man who tried to rob him with a knife early Monday morning in Riverton. Now authorities believe the same man may be responsible for an attempted robbery at an ATM last week.
In both cases, the would-be robber is described as a slender white man with blond hair, blue eyes, wearing a dark hooded sweatshirt and a bandanna over his face. In both attempted robberies, he threatened the victim with a large knife.
Monday, the man walked into the Maverik store at 2707 W. 12600 South, showed a 6-inch butcher knife to the clerk and demanded money from him. When the clerk asked if the knife was the only weapon he had, the man responded "yeah."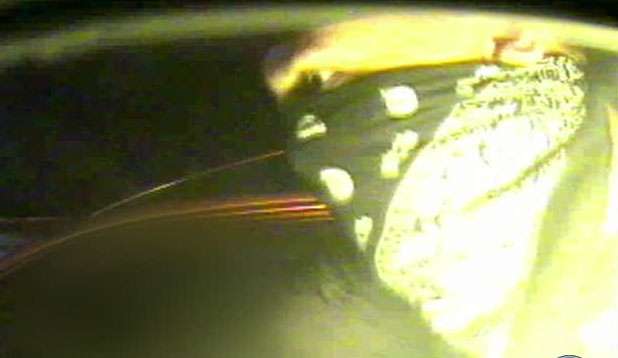 The clerk then reached for his own weapon.
"When he said, 'Yeah,' the clerk pulled out a (baseball) bat and said, 'I have a bat.' The robber then said, 'I should have brought a bat.' Then he turned around and left," said Sgt. John Byrge of the Unified Police Department.
Unified police believe the suspect in the Maverik attempted robbery could be the same man who tried to rob a man using the ATM at a Cyprus Credit Union near 1700 West and Bangerter Highway last week.
Surveillance video shows the man approach the victim from the back of his car and put a large knife through the window toward his face.
The robber asked the victim for his PIN and attempted to withdraw money from the victim's account. However, the man had difficulty entering the PIN and became frustrated, eventually telling the victim to leave.
Police say the man involved in both of these robberies has a very distinguishing feature -- extremely bright blue eyes.
If anyone has any information regarding the identity of this man, they are asked to call police.
------
Story written with contributions from Shara Park , Cleon Wall and Andrew Adams.
×
Most recent Utah stories