Estimated read time: 1-2 minutes
This archived news story is available only for your personal, non-commercial use. Information in the story may be outdated or superseded by additional information. Reading or replaying the story in its archived form does not constitute a republication of the story.
Samantha Hayes ReportingNew details about the man police have been looking for all day, the man who robbed a bank this morning. Police thought they had him once and called in the SWAT team to surround his house, but he wasn't there.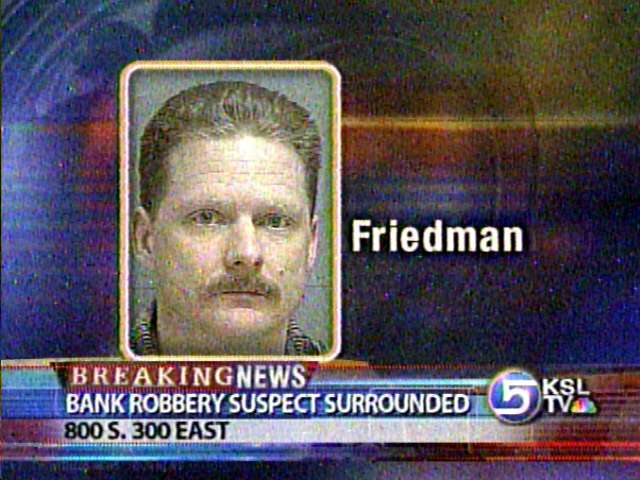 The suspect, 43-year old Charles Friedman was released from federal prison in June after a six year sentence for, you guessed it, robbing a bank. But not just any bank, the very one he is accused of holding up this morning.
Police say Friedman walked into the Chase bank and handed a teller a note demanding money. The teller handed over the cash and dropped a dye pack into the bag. The pack exploded as the man was leaving the bank and covered him and the money in red dye.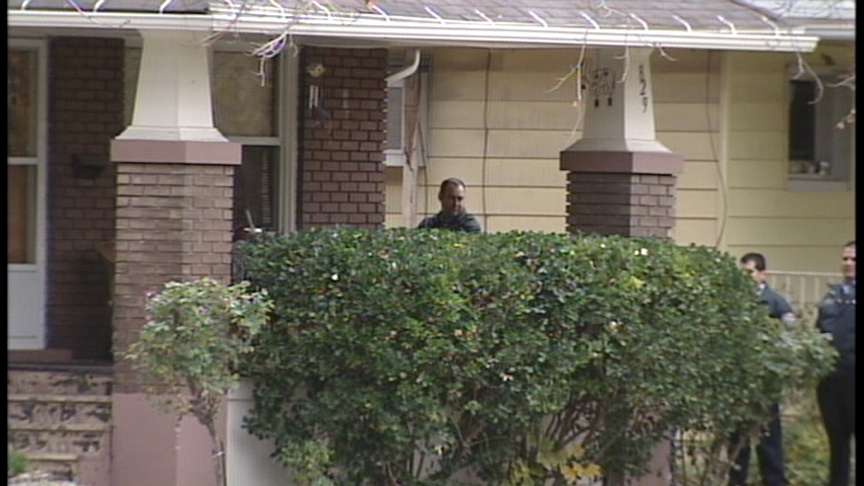 Craig Mroz, Witness: "Red smoke pouring out of it. He got mad, then ran between our vans and hopped in a car. I wrote down the license plate number and gave it to the bank."
That information led police to this neighborhood at 300 east 800 south where the suspect lives. The SWAT team surrounded the home and it was thought Friedman was inside. Authorities say they wanted to coax him out peacefully, but he was not there.
Now Salt Lake and West Valley City Police and the FBI to continue the manhunt. Police believe Friedman is armed and dangerous. If you have any information on the suspect, you are asked to call police.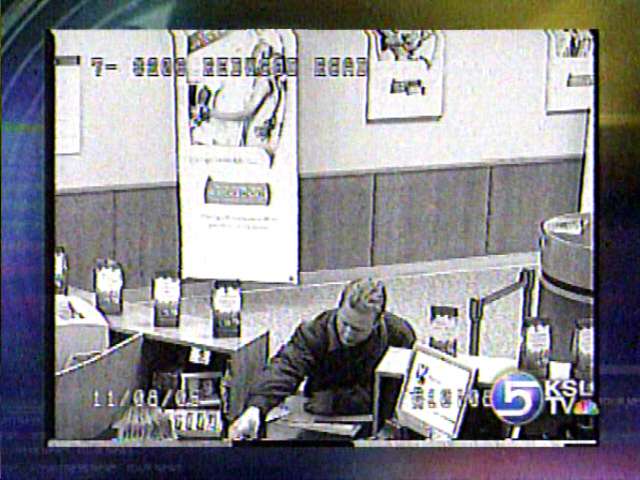 ×
Most recent Utah stories