Estimated read time: 1-2 minutes
This archived news story is available only for your personal, non-commercial use. Information in the story may be outdated or superseded by additional information. Reading or replaying the story in its archived form does not constitute a republication of the story.
Jed Boal Reporting Many people this weekend will head out to explore the ancient history of our state and trek to find artwork painted or etched into rock thousands of years ago.
National Forest Archaeologist Tom Flanigan talks passionately about the rock art we can see within miles of our homes. Not far up Little Cottonwood Canyon, just off the trail, Fremont Indians lived in a rock-slide cave about 1,000 years ago, where they drew a pictograph with the mineral red oquirrh.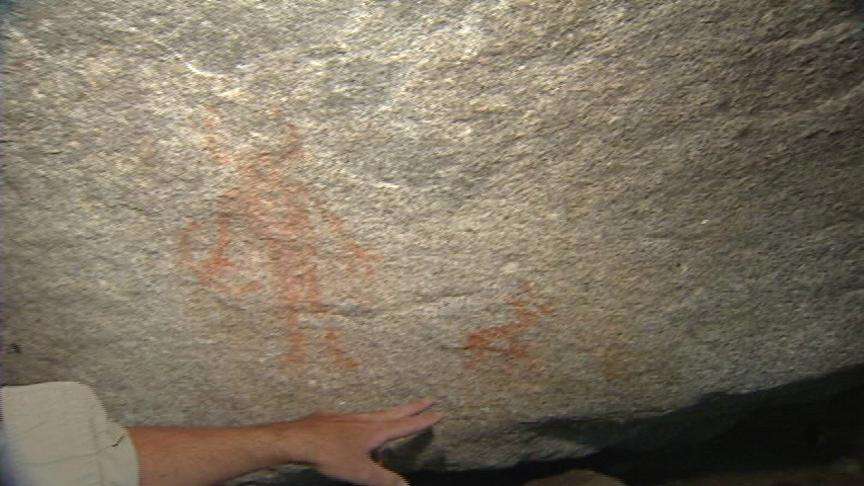 Forest archaeologist Tom Flanigan explains, "You see his horns right there. A V-shaped body with feet. He might have a bow in his hand, and off to the side here we see a quadruped, which may have antlers. That's open to interpretation."
Next to it there is recent vandalism: graffiti and evidence of illegal drug use and fires. "You've got some great graffiti in here. Potheads and mushrooms. People's initials. So-and-so loves so-and-so."
The panel is not damaged, but the entire shelter is the site. The forest service put up a sign to let everyone know it's illegal to damage archaeological sites.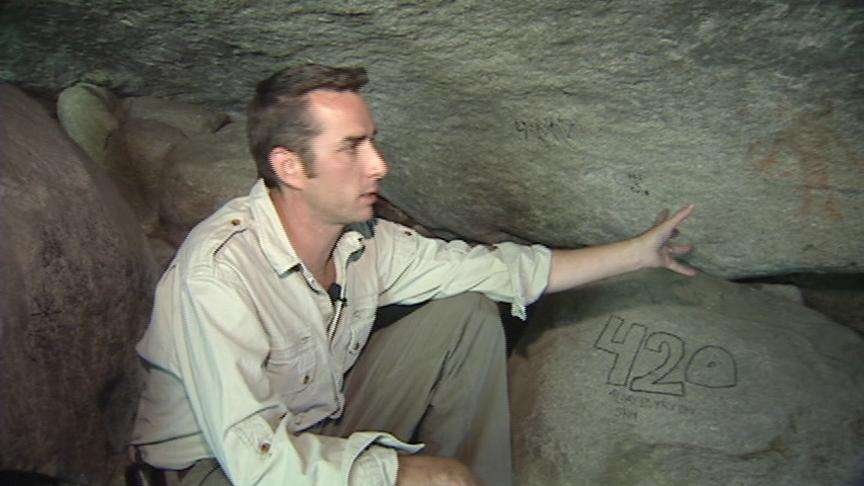 "Once somebody draws on a thousand-year-old Fremont figure, it's gone forever," Flanigan says. The forest service wants the public to be able to enjoy sites like this one, but the problem is that bringing it to light can lead to more vandalism. "The way to stop it is education," he says, "and to get people to appreciate this stuff."
The forest service may have to fence off the area to protect it. Flanigan would rather we simply treasure this history. The forest service does not want to broadcast the location, but it will talk to people about educational tours.
×
Most recent Utah stories