Estimated read time: 2-3 minutes
This archived news story is available only for your personal, non-commercial use. Information in the story may be outdated or superseded by additional information. Reading or replaying the story in its archived form does not constitute a republication of the story.
MOAB -- The community of Moab rallied together Thursday to address a big problem: a crisis in education funding.
Schools all over Utah face tough times, but the Grand County School District had a funding emergency. Thursday night, businesses and the community gave educators a reprieve from a budget crisis by taking part in a community fundraiser.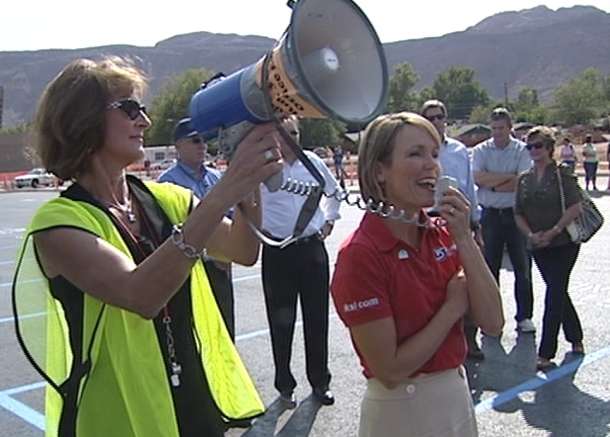 KSL News made the trip to join the party.
"You have a community that cares a lot about education, and we are excited about that and we want to help you celebrate that," KSL's Nadine Wimmer told the crowd.
"It occurred to me as the helicopter came in and everyone's is getting ready for the celebration in the park, that this is a joyous occasion," said Superintendent Margaret Hopkin.
On top of state funding shortfalls, the Grand District faced accounting errors that left them in more than $1 million hole and the likelihood of classes with 40 kids.
Companies that have ties to the area helped organize a rescue effort to bring comic and financial relief.
"It brings home the fact that these kids really depend on lots of help from lots of sources to be successful with their education," said Val Christensen, president and CEO of EnergySolutions.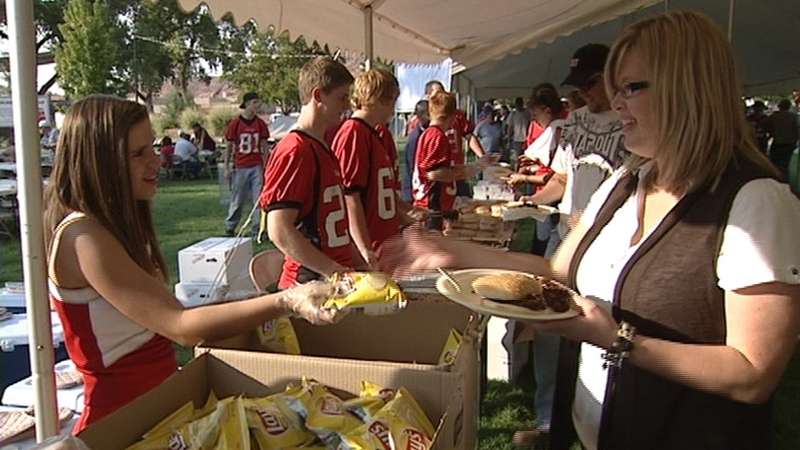 On top of the donations, the community itself held a fundraising picnic. Locals say outside support for their schools sends a powerful message.
"We're all in this thing together, and we want them to be buoyed up by this experience," said Moab City Mayor Dave Sakrison.
"It's nice to think that more than just our community is helping out here," said teacher RayLyne Robertson.
"This is going to be very helpful for one time, and we're excited for this year," said Jim Webster, member of the Granite County School District Board of Education.
Educators did note this is one-time money -- enough to give them breathing room.
Donations would go directly to classes to hire teachers and perhaps provide full-day kindergarten.
E-mail: dwimmer@ksl.com
×
Related links
Most recent Utah stories