Estimated read time: 2-3 minutes
This archived news story is available only for your personal, non-commercial use. Information in the story may be outdated or superseded by additional information. Reading or replaying the story in its archived form does not constitute a republication of the story.
Sam Penrod ReportingTomorrow is Election Day in Utah and voters will decide several high profile races for city mayors and city council. This is considered an off-year election because there are no state or national offices up for grabs, but some of the local races are heating up hotter than the major elections.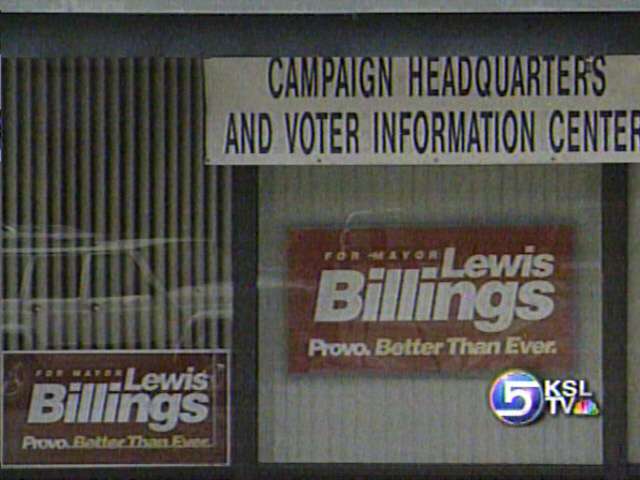 The race for Provo mayor is getting very tense. First of all, this is a rematch of four years ago, where the election was decided by just 362 votes. And now both sides are accusing the other of running a negative campaign.
The race for Provo Mayor is suppose to be non-partisan, but the race is suddenly beginning to get very partisan.
Dave Bailey, Candidate for Mayor: "It's politics 101 that says if you haven't got anything to say, downgrade your opponent, and this piece of slime is the latest."
Dave Bailey says a flyer distributed by supporters of his opponent is full of false information, including that if elected, he would hire a well known democrat to become the city manager.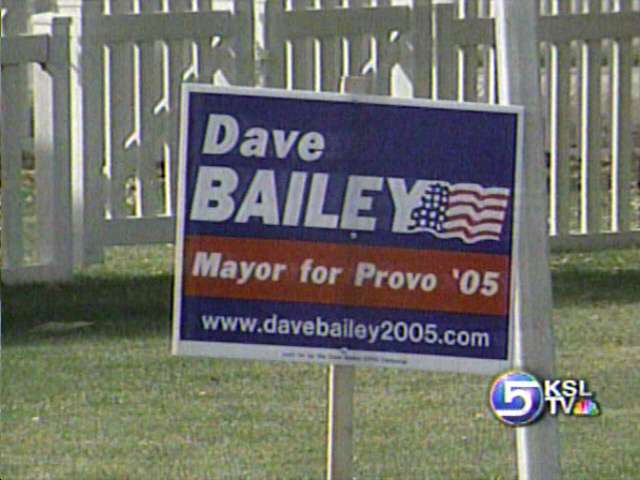 Dave Bailey: "Nancy has been a consultant and my debate coach and she's been great with that. As far as taking a job with the city, we haven't even discussed it."
Mayor Billings makes it clear he isn't behind the flyer, but stops short of condemning it.
Lewis Billings, Mayor of Provo: "It says there it was not paid for or endorsed by us, it was not. I know a lot of those things are being said and there are some staunch republicans who felt like they had an obligation to speak those things to other republicans, and they have."
Billings claims his challenger has been sending out misinformation about him for weeks. Both sides say they hope voters will look for the candidate that has the best vision to lead Provo in the future.
Lewis Billings: "We've tried to be very focused on promoting our agenda, what we stand for, what our policy is, and what we could do and why we would do it."
Dave Bailey, Candidate for Mayor: "Eight years is enough. We're looking for a good clean start in Provo with fiscal management and conservative values and some economic development."
Both sides say that voter turnout will be critical tomorrow to deciding the race.
×
Most recent Utah stories