Estimated read time: 2-3 minutes
This archived news story is available only for your personal, non-commercial use. Information in the story may be outdated or superseded by additional information. Reading or replaying the story in its archived form does not constitute a republication of the story.
Sam Penrod ReportingOfficer Harold Young, Orem Police Dept: "It's frustrating to me to that I have photos of him and I don't have him to put in jail."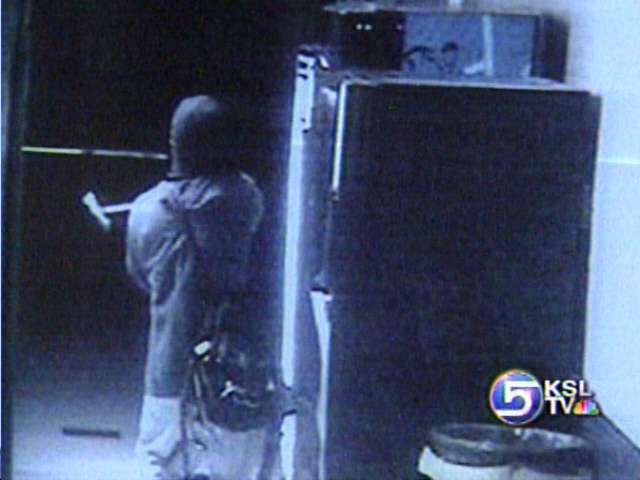 A man broke into Orem High School over the weekend and got away with thousands of dollars in school property, and a camera recorded his crimes.
The man who broke in the school early Sunday morning was wearing a mask. School administrators didn't discover the burglary until this morning. Now detectives are trying to track him down.
Investigators think that the burglar knew there were cameras in the building and that's why he wore a mask. But he took his time and was inside more than three hours before leaving with a lot of loot.
The break-in happened at Orem High School just after midnight Sunday and continued into the early morning hours. Surveillance video caught the suspect and his crimes. He broke into eight different vending machines, stealing change and candy. He also broke into the computer area and took two laptops and one desktop, as well as an expensive projector.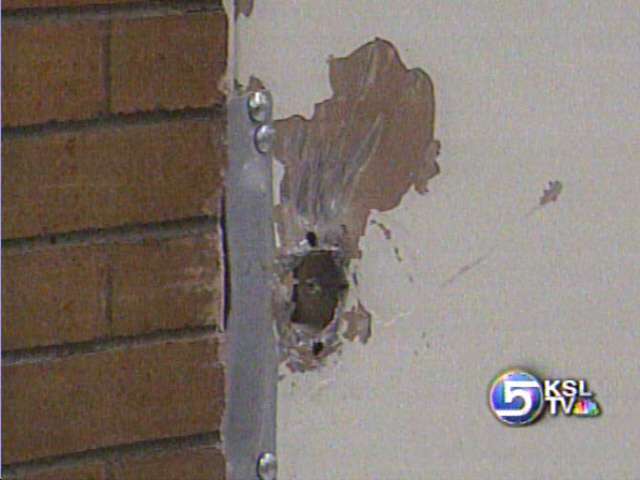 Overall, he got away with thousands of dollars of stolen property and caused thousands in damage to the school.
Harold Young, School Resource Officer: "It inconveniences the school. We've got the loss of computers and other things, the cost of re-lacing glass in the windows, the time for people to come out do that, and then it takes away the emphasis on education. It focuses everybody, they are talking about this instead of their math test on Tuesday or something."
The suspect broke a door into the office and got in, but could not get into the school's safe. Police are hoping someone might recognize the suspect or his clothing. He's described as five feet, eleven inches tall and right-handed.
Investigators say it is possible the burglar is a student or former student, because they say it was obvious he knew what he was after and where it was located.
The suspect even took the lost and found items out of the office, which included some jewelry and watches, so it seems he was after anything he could get.
×
Most recent Utah stories