Estimated read time: 2-3 minutes
This archived news story is available only for your personal, non-commercial use. Information in the story may be outdated or superseded by additional information. Reading or replaying the story in its archived form does not constitute a republication of the story.
Tonya Papanikolas ReportingAn outpatient drug rehab center says it's receiving a lot of calls from patients of Dr. Warren Stack. The calls are from people who are addicted to the pain pills he prescribed for them.
Stack was arrested last week, charged with distributing millions of narcotic pain pills illegally.
A clinic that treats drug abusers called Eyewitness News to tell us many of Dr. Stack's patients are now starting to go through withdrawals and need treatment right away.
A man said his life has completely changed since going to Dr. Stack. He and his wife both took pain pills Stack prescribed and now they're both in treatment to kick their addiction. The center that's helping him says the majority of patients they're seeing from Dr. Stack were originally just trying to treat legitimate conditions.
Brian Campbell was seeking help for several painful injuries when a hospital referred him to Dr. Warren Stack, who he says barely looked at his injuries. Campbell says, "The next thing I knew, he hands me a handful of prescriptions for oxycontin, oxycodone." When he tried the oxycodone, Campbell knew it was too much. But he says Dr. Stack wouldn't hear that. Campbell said, "[He said] it's not enough for you, that's why it's affecting you that way. I said 'Are you sure?' He said 'Who's the doctor here?'"
Eventually, Campbell had a seizure. Campbell said, "The doctors in Davis County told me, your doctor is killing you, basically. If you don't get treatment soon, you'll be dead. I'm 28 years old."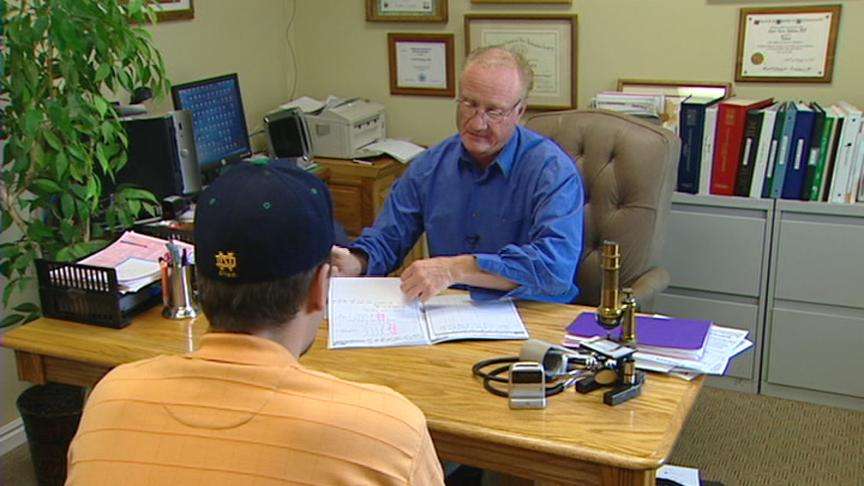 Campbell says by this time, he was addicted. He lost his job, but kept taking the pills. After he heard Dr. Stack was arrested, he called the Center for Performance and Longevity to receive treatment. He said, "In the three days that I've been here, today's the first day in a year that I've been able to think clearly."
The center, which offers outpatient treatment for opiate abuse, said it's had an influx of calls since Dr. Stack was arrested. Center for Performance and Longevity Dr. Kent Hebdon said, "The patient load all of the sudden has really boomed."
The center says it's treating about six patients of Dr. Stack. It has received calls from many more. They say as patients' pills run out over the next month, they expect the situation to reach crisis levels. Hebdon said, We're gonna see hundreds, perhaps thousands of people that are going to go into withdrawal from opiate dependence and/or addiction." Hebdon said the magnitude is so great; the center won't be able to take care of all the patients.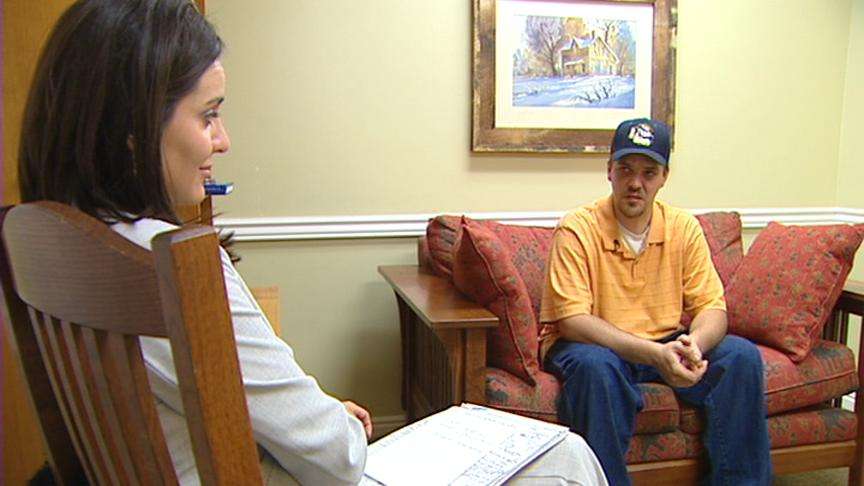 Campbell is now on a partial opiate to wean him from his addiction. He's just happy he is getting help.
The Center for Performance says it has called pharmacies, Valley Mental Health and the County Mayor's office to inform them of the scope of the problem. They also wanted to see if anyone can contribute additional resources for treatment.
×
Most recent Utah stories