Estimated read time: 4-5 minutes
This archived news story is available only for your personal, non-commercial use. Information in the story may be outdated or superseded by additional information. Reading or replaying the story in its archived form does not constitute a republication of the story.
KSL Team Coverage One of the world's most popular furniture retailers opened its doors in Utah this morning.
Many Utahns couldn't wait. Dozens of people lined up in front of the new IKEA store in Draper. In fact, some of them were there since Monday morning.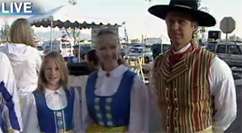 The store's grand opening took place at 9 a.m. Among the crowd were people from the Swedish Heritage Society, dressed in traditional Swedish costumes. Some of them were born in Sweden but now live in Utah. IKEA was founded in Sweden.
A flag-raising and log-sawing were among the festivities that took place earlier today. Thousands of people are expected to attend today's big event.
Governor Jon Huntsman said at the opening, "Your success, IKEA, is our success. Thank you for having the trust and the faith in the direction of our state. I think you have made the right decision."
The IKEA store has designer furniture at discounted prices. People continue to pour into the 400,000-square-foot store. The check stands are already packed with people who are checking out.
Some people may be asking why others are so crazed about the IKEA store opening. Matt Juillera, who was the first in line camping out at the store among at least 50 tents that were there this morning, put it this way, "This place is way more than a furniture store, it's a big goodness inside of a blue box. It's a lot of fun."
Most shoppers are saying it's much more than just furniture that they're here for; they say they're here for the event!
Shoppers are saying they are glad to be here and that the IKEA store excedes their expectations. Shopper Jessica Robertson says, "It's unbelievable. I just hope that people are happy with being here today after waiting, especially for people who have been camping out since Monday."
Shopper Jerry Howard says of the IKEA furniture, "It's definitely unique and it's nice because it's stuff that we never would have had a shot at before."
Shopper Jamie Hadlock says, "I've been waiting. We just finished our basement and I've been waiting."
Shopper Emily Fuller says, "I know it's silly, but it's fun." Well, silly or not, IKEA is probably the one laughing. IKEA could set a company sales record for a grand opening.
This brand new store certainly attracted the interest of thousands today, many of whom probably weren't even interested in buying anything.
As far as WHY people would want to camp out and attend the grand opening? Opening-day fanfares like this have happened a number of times in Utah over the years.
When Microsoft released its then brand-new Windows '95 operating system, hundreds lined up in front of computer stores to be first inside when doors opened at midnight.
A similar scene in 1994 was when Utah music stores held a midnight release party for the CD "Beatles Live on the BBC." It was previously unreleased material by the group. Long time fans couldn't wait to hear it, and buy it!
And, the scene was similar in 2005 when Star Wars III came out--again, tents and sleeping bags in front of the theaters.
Every year the night before the Days of '47 Parade, people camp out on the parade route and by the park to get a good seat.
Barry Rose with Valley Mental Health says, "I think there's a social element to going and being in line with your friends, and spending the night; that's almost an event in itself." Rose says doing this is perfectly normal behavior. For some, whether it's furniture, computers, music or movies, it's about being the first!
Rose explains, "But for a lot of those people it becomes more valuable if you're the first one to get one. It has more value if you're the only one who has one, those things give them extra significance." In other words, bragging rights! Those who were first in the doors this morning will talk about it for days probably--while they're assembling their new items.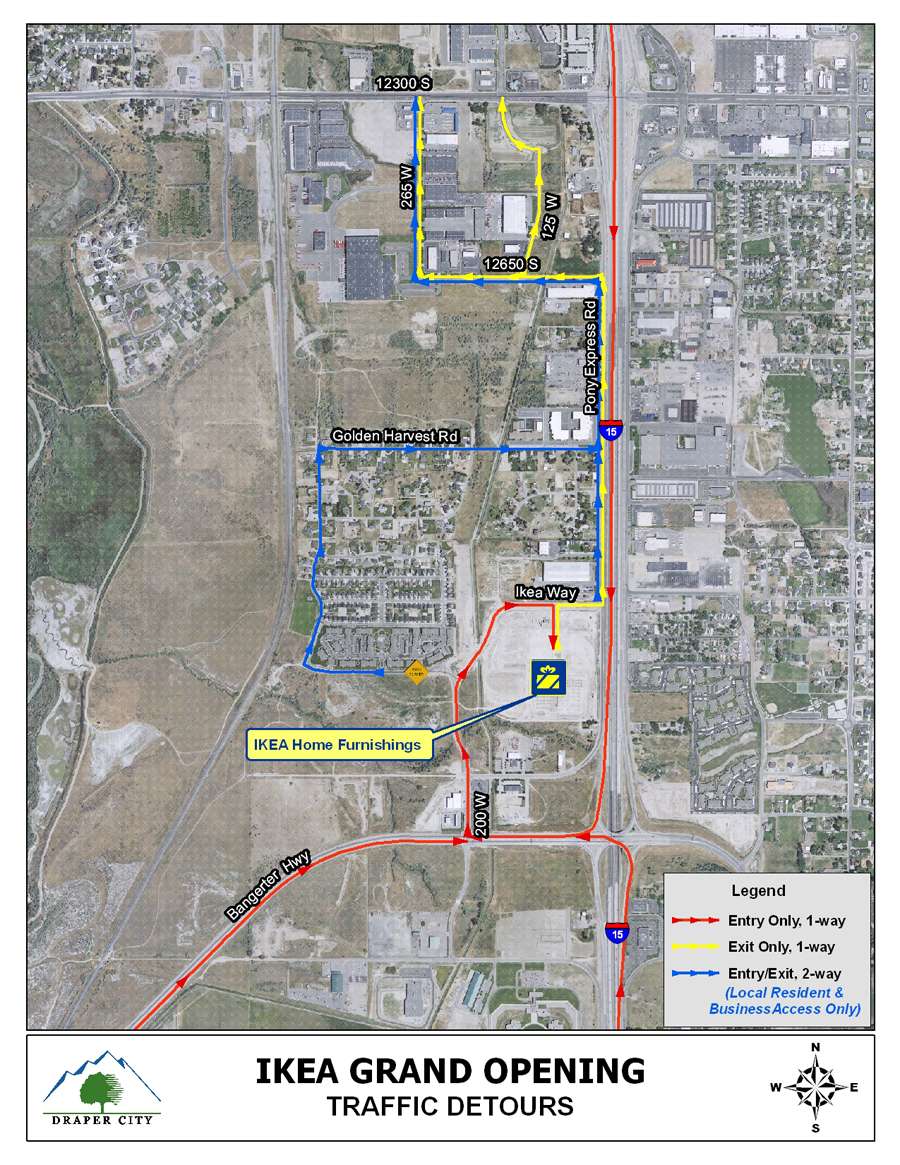 To get to IKEA, motorists can come in off Bangerter Highway and 200 West. Then, they can leave by taking Pony Express Road to 12300 South. It's a one-way system, and police will be out to enforce it.
The parking lot holds 4,500 cars, and Draper police are saying they have to start parking people in the streets because the parking is full.
×
Photos
Related links
Most recent Utah stories