Estimated read time: 1-2 minutes
This archived news story is available only for your personal, non-commercial use. Information in the story may be outdated or superseded by additional information. Reading or replaying the story in its archived form does not constitute a republication of the story.
CLEARFIELD -- A second-grade teacher at Hill Field Elementary School in Clearfield has found a way to get the wiggles out in the classroom and help her students perform better. She uses yoga balls.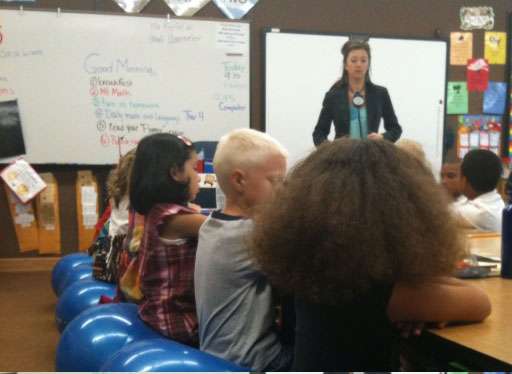 Lisa Brown says research shows the small blue yoga balls help kids sit up straighter, breathe better, and get more oxygen to their brains. And it helps students with ADHD get the wiggles out and be able to concentrate better on their work.
"When I went to a teacher training this is what really helped get me going. We sat on a chair for eight hours. When I got up I was so tired. My back hurt and I was so tired. I thought my poor kids sit in those chairs all day and they are uncomfortable, they are miserable," she says.
Student Jackson Smith says, "It's like hard to sit up straight on those (chairs) but it's easier on those. The donuts and big balls are easy."
"We've had them two days and they (students) are still really excited about them," Brown explains. "Just from yesterday to today they are calming down."
The kids say they like how bouncy the balls are.
Their teacher says she wants to use them for exercise within the classroom as well. Getting 28 balls for her class cost $1,000; she got the money with donations from the community and Wells Fargo Bank through www.donorschoose.org.
E-mail: mrichards@ksl.com
×
Most recent Utah stories