Estimated read time: 2-3 minutes
This archived news story is available only for your personal, non-commercial use. Information in the story may be outdated or superseded by additional information. Reading or replaying the story in its archived form does not constitute a republication of the story.
John Hollenhorst ReportingIf the flu pandemic hits and it follows a pattern laid down in 1918, about a million people in Utah are likely to come down with the disease and several thousand will die. There are many "if's" in the equation, but Utah's experience in 1918 and 1919 is still fascinating and instructive.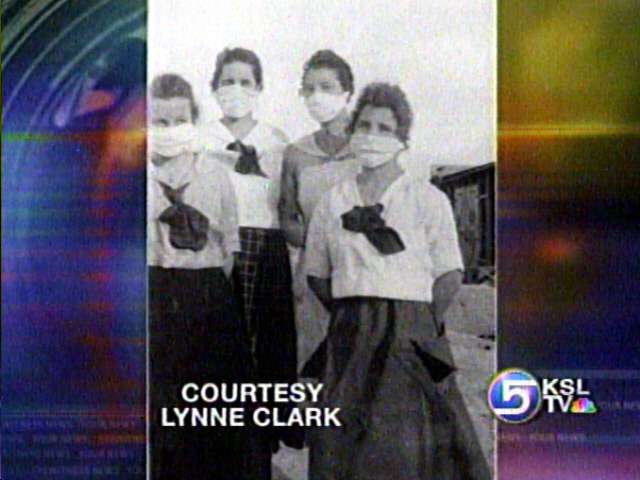 It was the world's misfortune to be at war when the virus broke loose. Historian Will Bagley says the war and the end of the war helped spread death around the world and into Utah.
Will Bagley, Historian: "World War I was a horror show and killed approximately 10 million people. But the estimates for what the flu killed range from 20 to 40 million."
While troops were still in the trenches, it came to Utah -- illness, death, and something else.
Will Bagley: "The fear. You had this sudden horror at something that was invisible that wasn't understood."
In small towns and big towns Utahns imposed quarantines and put up barricades. Public gatherings, even Thanksgiving celebrations, were banned.
Will Bagley: "A reporter for the Tribune walked eight blocks of downtown and saw only a night watchman and three cats on the entire street. For the only time in its history the LDS church did not hold a semi-annual conference in October 1918. And the prophet Joseph F. Smith died shortly thereafter and the church did not hold a public funeral."
On November 11th people set aside their fears and jammed downtown to celebrate the end of World War I. That, and returning soldiers, spread germs even wider.
Will Bagley: "You had isolated places like Panguitch that had completely escaped the epidemic. And on December 19th they welcomed home a soldier that returned from war. Virtually the entire town turned out and within days, 1200 of the town's residents were down with the flu. You also had heartbreaking examples. In Marysvale a child lost both parents, and lost three sets of foster parents in the immediate aftermath."
It was nature out of control, Bagley says, a lesson for today.
Will Bagley: "We have even more effective transportation and means of spreading the disease. So if it does migrate to humans and become transferable to humans, we've got a big problem."
But there's a big unknown. If the germ evolves and begins spreading human-to-human, will it remain deadly?
×
Related links
Most recent Utah stories