Estimated read time: 2-3 minutes
This archived news story is available only for your personal, non-commercial use. Information in the story may be outdated or superseded by additional information. Reading or replaying the story in its archived form does not constitute a republication of the story.
Samantha Hayes reporting City council members, along with a grateful family, honored a Taylorsville police officer Wednesday night.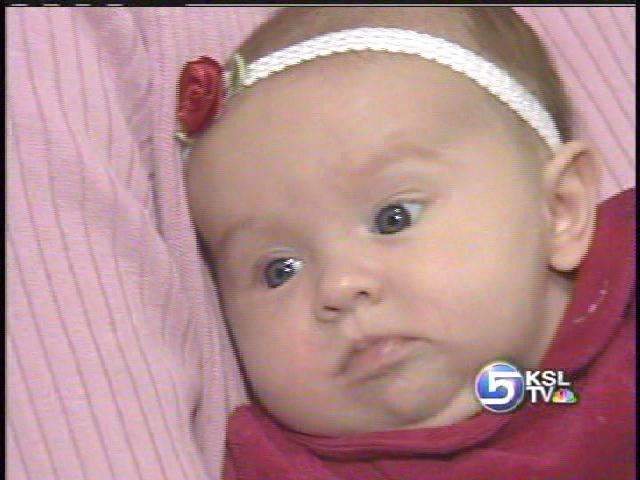 The officer found a kidnapped baby inside a stolen car shortly after a recent Amber alert.
Officer Brett Miller knows Taylorsville City, and he knows the habits of criminals. Those two things led him to a parking lot where he found the car, and more importantly, the baby inside.
Wednesday, he was thanked formally by the baby's mother and Taylorsville city.
One day, when she's old enough to understand, Baby Emma Cannon will know who the officer is in this picture and the story behind how he found her one night
Sherry Cannon, Mother: "He had the experience in the area to know where to go. She could have been gone for who knows how long."
Sherry Cannon left Emma in the car while she went to get her son. Seconds later someone got in the car and drove away. Police issued an Amber Alert, and an hour and 15 minutes later Detective Brett Miller found the car with Emma asleep inside.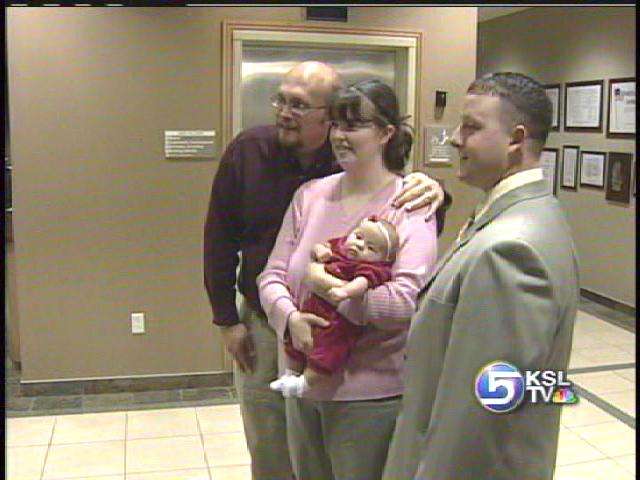 Det. Brett Miller: "I started in one area and worked my way west checking areas I knew stolen cars to be abandoned or just stashed."
Detective Brett Miller and the Taylorsville Police Department received a formal honor from the city for their work that night.
Perhaps the proudest man in the room was Brett Miller's father, a police officer himself.
Scott Miller, Father: "Whether I inspired him or not I'm glad to see he followed that path. He has a tremendous amount of energy and aptitude for law enforcement."
Scott Miller was on duty the night Emma was kidnapped.
Scott Miller, Father: I was quite pleased when I heard he located the car."
His son Brett isn't one for accolades. He says he was just doing his job.
Det. Brett Miller: Its a nice feeling. Everyone out there that night worked hard..others on patrol..other agencies assisted as well. It worked out good."
×
Most recent Utah stories