Estimated read time: 3-4 minutes
This archived news story is available only for your personal, non-commercial use. Information in the story may be outdated or superseded by additional information. Reading or replaying the story in its archived form does not constitute a republication of the story.
Dick Nourse Reporting
Photos courtesy of Utah State Historical SocietyThis may come as a shock to a lot of you, especially those of you under 40, but professional wrestling didn't begin with the WWF on cable TV. Pro wrestling has been on TV practically since TV was invented. At one time pro wrestling was live and local, every Friday night on KSL-TV, Channel 5!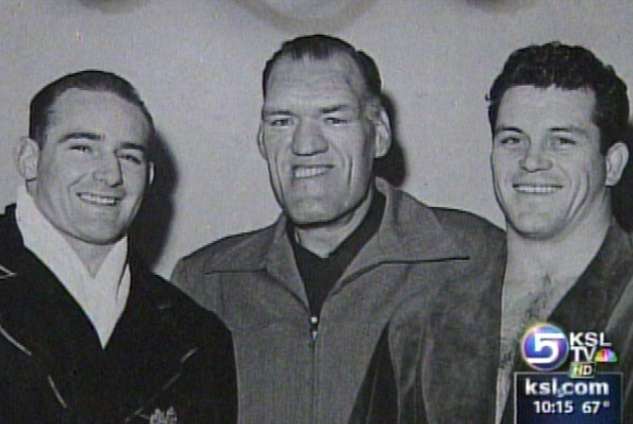 Tom Bradshaw was a KSL announcer, a weatherman, a pitch man and the ring announcer for KSL championship wrestling. Voice of Tom Bradshaw, "Good evening and welcome to championship wrestling coming to you live from KSL television on Social Hall Avenue in Salt Lake City."
Dick Nourse reminisced with Bradshaw.
Dick Nourse, "How many people did we seat?"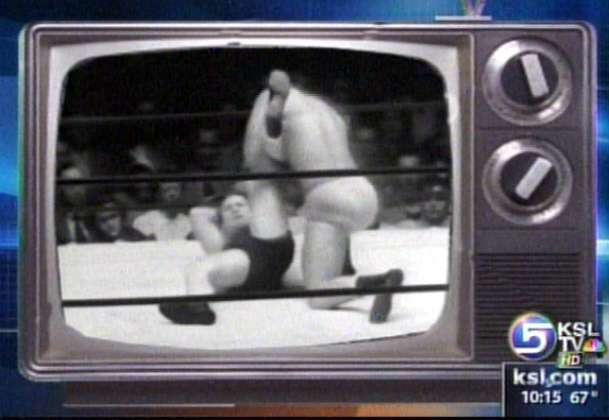 Tom Bradshaw, "I would say about 150 to 200, and for that studio at that time, that was pretty big!"
Dick Nourse, "Wild!"
Tom Bradshaw, "Yeah."
Dick Nourse, "Guys like the Swedish Angel..."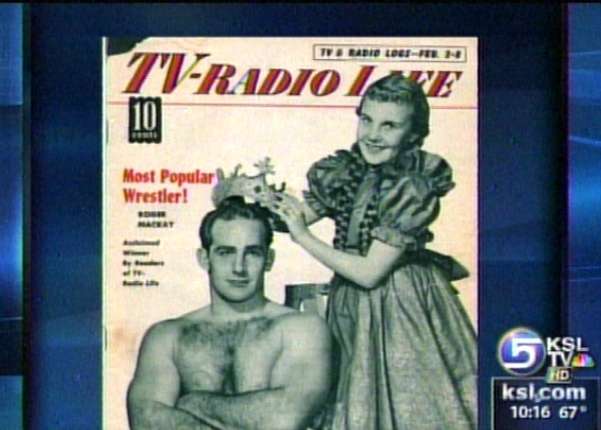 Tom Bradshaw, "Oh, Phil Olufson. That's one guy I'll never forget. He had hands THAT BIG, and arms! If you met him in a dark alley, you wouldn't want to do it again. Scare you to death! You had to be kind of careful with these guys because they had kind of short fuses."
Tom Bradshaw, "You had Matt Gilmore, but Roger Mackay was probably my choice as the very favorite one."
Shirley Mackay is Roger Mackay's widow. She told us, "He was kind of the home town boy made good."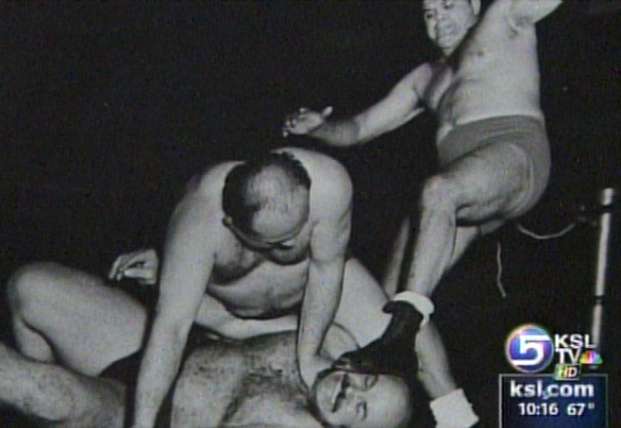 Shirley Mackay was married to Roger Mackay for 50 years, until his death two years ago. "My husband, Roger Mackay, was a real dichotomy, he was really very physical, but he was really very emotional and very artistic," she said. "He was one of the first pro wrestlers to work out as a body builder."
Roger Mackay went to Granite High School in Salt Lake City. He wanted to play pro football, but fate and the really big money of pro-wrestling drew him to Los Angeles, where he made a big name for himself.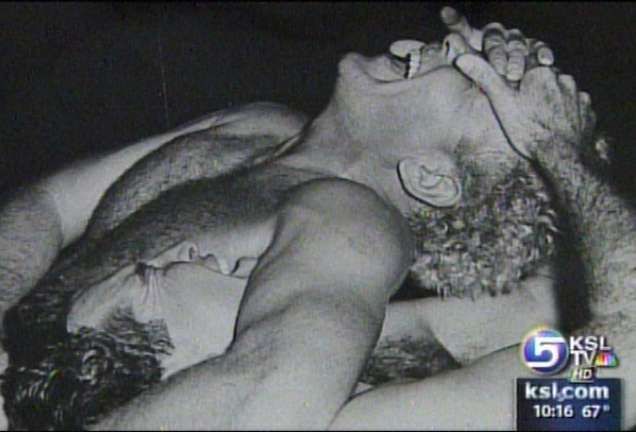 Shirley Mackay said, "They called him the 'Van Johnson of the mat' for crying out loud down in California in those days. They were pulling the buttons off his clothes, tearing the handkerchiefs out of their pockets, believe it or not!"
Mackay had fan clubs all over the country, and here in Utah, mostly teenage girls.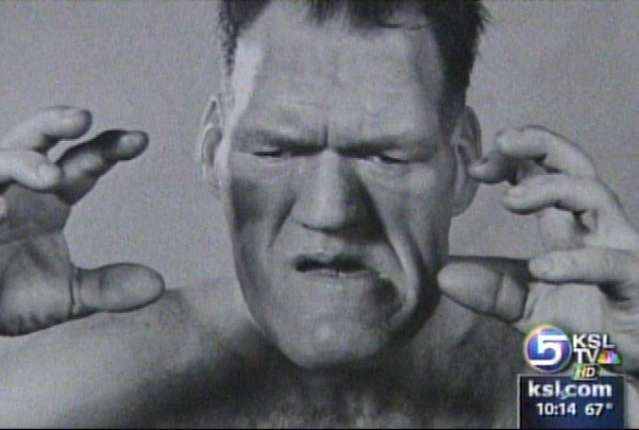 Tom Bradshaw says even then being a fan was something of a guilty pleasure. "We used to have a fellow who was vice president of an insurance company. He'd put on an old sheepskin coat; he didn't want anybody to recognize him, and he would go out there and yell louder than anybody else. He loved the wrestling matches. And you know, everybody did," Bradshaw said. "You know it really was a contagious thing to watch your favorite win, and you hated to see that bad guy win. I think it's the good triumphing over evil really. And the seeing the big guy with a lot of shouting and nerve go down in defeat."
×
Most recent Utah stories