Estimated read time: 3-4 minutes
This archived news story is available only for your personal, non-commercial use. Information in the story may be outdated or superseded by additional information. Reading or replaying the story in its archived form does not constitute a republication of the story.
SALT LAKE CITY -- The man accused of sexually assaulting a little girl in the restroom of a Sandy thrift store last week has been charged.
Richard Randall faces four felonies for crimes that shock even his probation officer. She told police he was a "nice guy."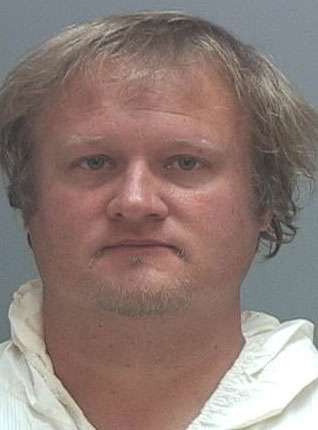 During a press conference Monday, Salt Lake County District Attorney Lohra Miller listed the charges against Randall and shared details about what prosecutors say happened at the Sandy Deseret Industries store.
"It is the state's intent to seek the harshest penalty under the law against Mr. Randall," Miller said.
Miller's office has charged with kidnapping of a child, rape, sodomy and aggravated sexual abuse -- four hefty felonies.
"Each of these charges is a first-degree felony; two of them have minimum mandatory sentences of 25 years to life," Miller said.
Last week, a 4-year-old girl was >with her mother at the Sandy DI. Her mother lost sight of her and searched for her frantically, first checking the restrooms.
"[She] went to the men's restroom and heard someone yelling 'Mommy! Mommy' in response to her cries," Miller said.
The door was locked, but eventually the mother got in. Police say Randall rushed out past her.
As Randall ran from the DI after the attack, customers tackled him and held him until police arrived.
Randall has lived in Midvale since 2006, so KSL News asked police if we could see his files as a registered sex offender. Turns out he never missed his biannual meetings with probation officers, was always on time and willing to give any personal information requested.
"We've never had issues with him or problems, any dealings that were negative," said Midvale police Sgt. Marcello Rapela. "Everything was positive, and [he's] just been a model citizen thus far."
Randall's probation supervisor told police she never would guessed he would be charged with four felonies.
"According to her, he's a nice guy. In her words, she didn't expect this to happen either," Rapela said.
Miller said this case may ultimately come down to testimony between Randall and the young girl, but she hopes it doesn't come to that.
"Whenever we have cases like this we try to take as pressure off the victim as possible. The way that we do that is finding all of the other witnesses that might have observed what happened and get them to testify," Miller said.
The district attorney said more witnesses testifying will also help build a stronger case.
Meanwhile, police say there was so much chaos going on when they arrived to arrest Randall that they believe there are more witnesses that left before officers could get a statement.
If you were a witness or have any information you think would be helpful to police, contact the Sandy Police Department at 801-840-4000.
Randall is now being held on $1 million bond. He will make his first court appearance on the charges Sept. 14.
-----
Story compiled with contributions from Amanda Butterfield and Nkoyo Iyamba.
×
Related stories
Most recent Utah stories