Estimated read time: 2-3 minutes
This archived news story is available only for your personal, non-commercial use. Information in the story may be outdated or superseded by additional information. Reading or replaying the story in its archived form does not constitute a republication of the story.
SALT LAKE CITY -- It's hard to be away from the ones we love, especially children. But a Utah company has changed all that with a unique twist on traditional story time.
Tere Moore loves being a grandma. But after her son's job transfer to China, the relationship with her grandchildren shifted. They turned to using Skype, an Internet software that allows you to make phone calls and video calls on the computer.
Now she sees her grandchildren through the narrow eye of her webcam.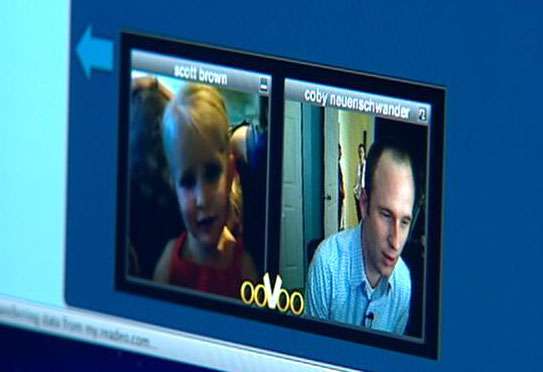 "We really miss them, and it's really hard to communicate with these little guys," Moore said.
But Skype just didn't seem to cut it.
"He'll maybe give us two sentences, and he's off turning somersaults," she says of talking with her grandson via Skype.
That's when Tere found Readeo.
Readeo is a unique story time experience you can have with children from anywhere in the world, as long as both users have high-speed Internet and a webcam.
"Literacy is key for helping children develop and grow," said Readeo founder Coby Neuenschwander. "The interaction lasts a lot longer than Skype, it's better interaction, so people feel they are connecting better with their kids."
Now when communicating with her grandson through Readeo, Moore said, "He'll stay on there half hour, 45 minutes, until my voice gives out."
Readeo offers over 75 books and has partnerships with top publishers like Simon & Schuster.
"There's no limit to what the child can learn," Moore said. "If they have the curiosity and skills to read, they can go anywhere and never leave their own bedside."
And, as Moore helps her grandkids build important literacy skills, she's preserving a priceless relationship.
"It makes me feel like I'm not going to be just a picture on a wall," Moore said.
For more information about Readeo, CLICK HERE.
E-mail: OPalepoi@ksl.com
×
Related links
Most recent Utah stories