Estimated read time: 2-3 minutes
This archived news story is available only for your personal, non-commercial use. Information in the story may be outdated or superseded by additional information. Reading or replaying the story in its archived form does not constitute a republication of the story.
Sam Penrod Reporting An emergency order was issued today by the state of Utah, declaring war on a tiny insect. It's the Japanese beetle, one of the most destructive insects to landscaping.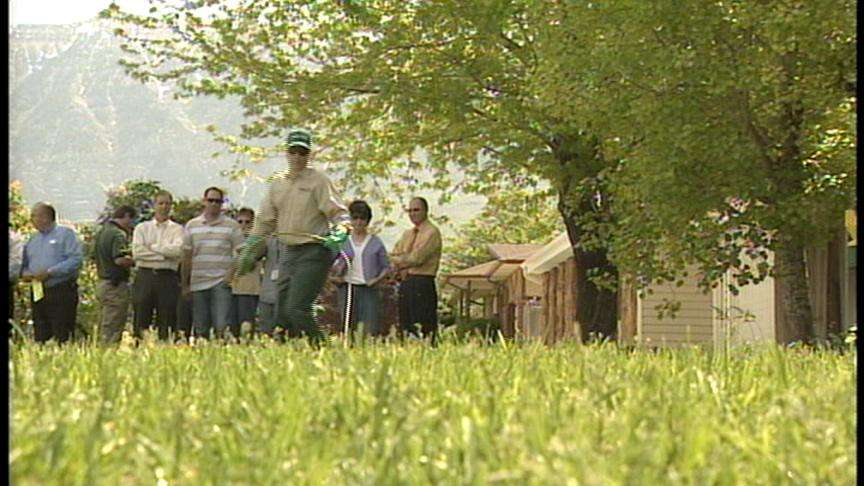 The state is going to start spraying three neighborhoods in Orem in the next couple of weeks, and with this emergency order, residents won't have a choice if their yard is treated.
Inside several city blocks in Orem, the Japanese beetle has been found. And now efforts have begun to use pesticides to destroy it. The catch is that anyone living in the area won't be able to raise a vegetable garden or eat any fruit from their trees for the next three years.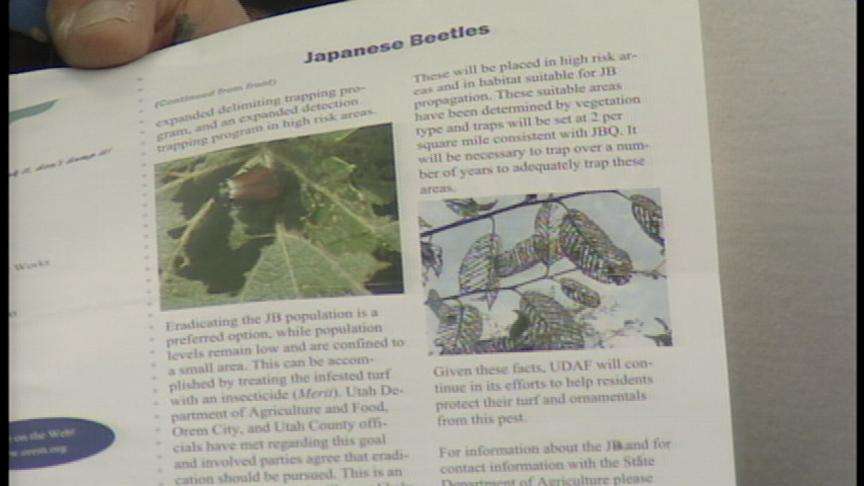 Larry Lewis with the Utah Dept. of Agriculture says, "I think some people have received misinformation and we're hoping the word gets to them that this is not a threat to them, this is something that will protect their neighborhood, property and the state of Utah."
The state has contracted with a commercial company to do the spraying.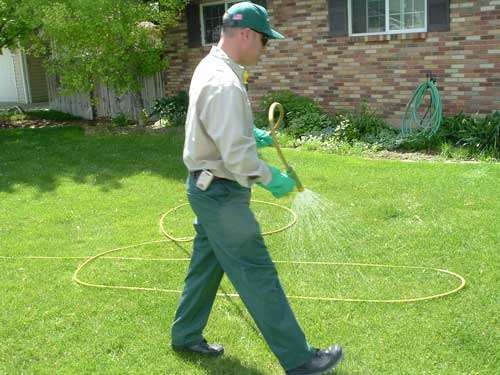 The state says common pesticides used around homes and yards will be used to try to kill the beetle. There will be a total of three treatments this year and the program will go for three years. The state will then monitor beetle numbers to see if the program is working. Local leaders agree there will be serious consequences to agriculture, landscaping and people's own yards if the Japanese beetle isn't exterminated in Utah.
Jerry Washburn, the Mayor of Orem, says, "The dilemma is, should we do something or do nothing? And I think it would be irresponsible for the state of Utah to do nothing and so we're appreciative of their initiative to come into our community and, at this early stage, to eradicate or try to eradicate the Japanese beetle."
The state says it understands some people are sensitive to pesticides and so they will post notices at each home, 48 to 72 hours before the pesticide is sprayed, so people can stay away during the spraying.
×
Related links
Most recent Utah stories