Estimated read time: 3-4 minutes
This archived news story is available only for your personal, non-commercial use. Information in the story may be outdated or superseded by additional information. Reading or replaying the story in its archived form does not constitute a republication of the story.
HERRIMAN -- Could the fire sprinkler system in your apartment be a dangerous fire hazard? The family of a Herriman woman who was reportedly burned because of the chemicals in her sprinkler system is warning others of the possible dangers.
Allix Thrall and her 3-year-old son Luke spent several weeks at University Hospital's Burn Center after being injured when their apartment caught fire July 24.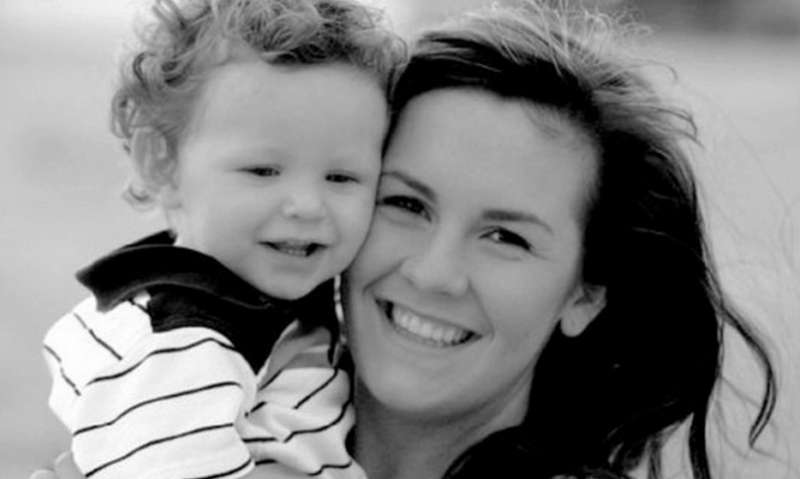 #mother_son
The two were treated for second- and third-degree burns. Allix Thrall's mother, Shari, says Allix and Luke were in constant pain when they first arrived.
"My grandson cried nonstop for almost a week straight. My daughter was on a ventilator and she was [in] an induced coma," Shari Thrall said.
Investigators say Luke started the initial fire by playing with matches. That set off the apartment sprinklers.
Later, investigators discovered the chemical propylene glycol in the apartment. The common antifreeze is combined with water in sprinkler systems to keep the water from freezing. The flammable substance is what detectives say helped spread the fire in a hurry.
"Sprinkler systems are supposed to be our safety line and a defense in fires, so it was very startling," said Utah Fire Marshal Ron Morris.
"I never ever expected to see anything like this; no one has. Everyone's just kind of sitting back going, 'What?'" said Chief Deputy State Fire Marshal Brent Halladay.
The news is especially disturbing since someone died in a similar incident in Truckee, Calif., last year.
---
I never ever expected to see anything like this; no one has. Everyone's just kind of sitting back going, 'What?'
–Chief Deputy Utah Fire Marshal Brent Halladay
---
In the Herriman case, both mother and son barely made it out alive.
"It sends a chill down your spine because that is there to protect your family, and in our case it actually caused an explosion and burned our kids," said Dannie Phillips, Allix Thrall's father.
"I want no one else to have to deal with what I went through with my daughter and grandson," Shari Thrall said.
The family is warning people to ask their landlords what chemicals are in their sprinkler system. If propylene glycol is in it, they say you should ask to have the system flushed out.
The family's ultimate goal is to have antifreeze banned from residential use in sprinkler systems. So far, the National Fire Protection Agency has listened, saying new residences cannot install antifreeze systems.
However, the NFPA is not a regulatory agency and Utah doesn't have to follow suit. Right now, the state can only "strongly recommend" using water-only systems.
But the state fire marshal is reassuring the public that these incidents are rare. He's reminding people that sprinklers have worked for decades.
"These are as safe as having a fire extinguisher or anything else in your home," Morris said. "So the last think we want is mass hysteria that the sprinkler system is going to kill them if it goes off."
Morris says if you are really concerned, you can have your system checked for chemical balance and pressure. If it uses antifreeze it should only be 50 percent.
-----
E-mail: Paul Nelson, Nicole Gonzales and Sheryl Worsley
×
Related links
Related stories
Most recent Utah stories