Estimated read time: 2-3 minutes
This archived news story is available only for your personal, non-commercial use. Information in the story may be outdated or superseded by additional information. Reading or replaying the story in its archived form does not constitute a republication of the story.
Gene Kennedy Reporting A five-year-old South Jordan boy was run over by a car earlier this week, but he's alive today because he was wearing a bicycle helmet.
He and his friend were riding their skateboards doing something kids call the "skeleton." That's where you ride on your belly on the skateboard.
So five-year-old Jace Muir went down his friend's driveway as a car was coming around the corner. The 19-year-old woman driving that car didn't see Jace because a truck was blocking her view.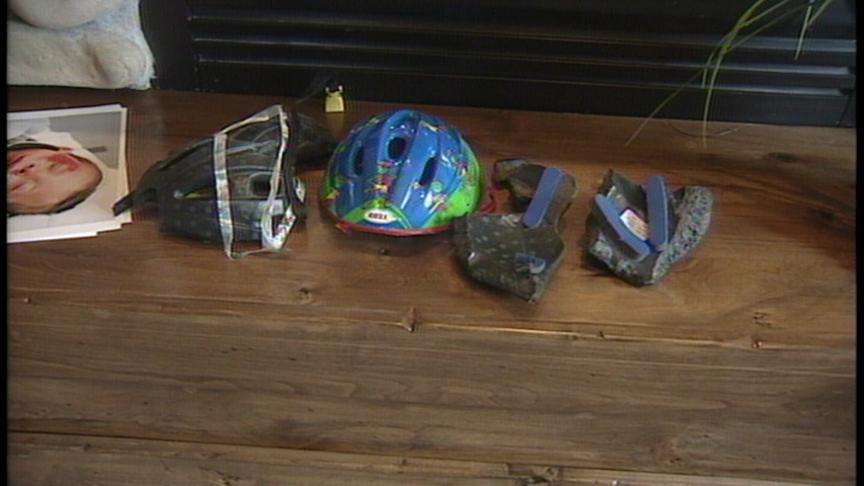 He went into the street and her front wheel missed him, but her rear tire ran over his head--smashing his bicycle helmet into pieces, but absorbing the impact.
Jace's Mother, Julie Muir, says, "I just can't believe he lived. I can't believe that this turned out OK. And just part of me can't believe it happened and part of me can't believe it turned out the way it did."
Jace's Father, Todd Muir, says, "...You know you look at those helmets and they don't look like they have a lot to them, but that's the reason he's here today, is that helmet. If he hadn't had the helmet on, who knows?"
Jace suffered a broken jaw in two places but only spent four days in the hospital. There was no damage to his skull.
His family is grateful, and so is the woman who hit him. Police have said this is not her fault, she was not speeding, and this was purely an accident.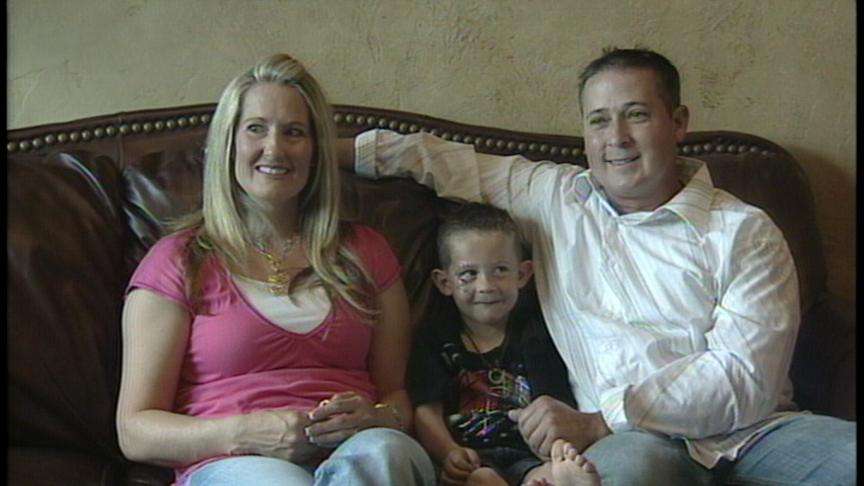 But now Jace's parents and police are using this close-call to tell others about bicycle helmets. You can call any police department in your area and get a helmet at a discount price and, in some cases, for free.
The police department in South Jordan have given Jace and his friend matching helmets exactly like the one he was wearing.
×
Related links
Most recent Utah stories