Estimated read time: 2-3 minutes
This archived news story is available only for your personal, non-commercial use. Information in the story may be outdated or superseded by additional information. Reading or replaying the story in its archived form does not constitute a republication of the story.
Keith McCord Reporting Funeral services will be held tomorrow for former Weber State Basketball star Willie Sojourner. Sojourner played for the Wildcats from 1967 to '71, and set many school basketball records that remain unbroken today. Sojourner died in a automobile wreck in Italy nearly two weeks ago.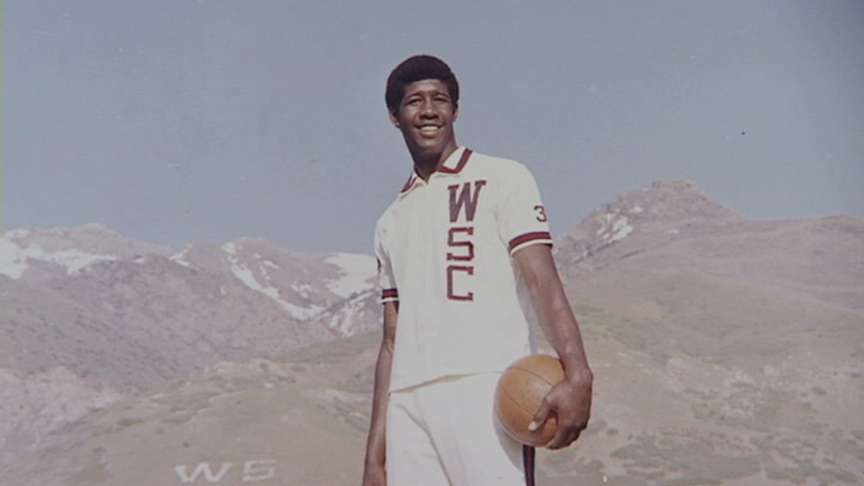 If you know anything about the history of Weber State's basketball program then you know that Willard Leon Sojourner was one heck of a player!
1971 Play by Play Audio, Courtesy Don Spainhower: "Weber needs to tie it up here. Long pass to Sojourner, turn around jumper good, Soujourner! One handed beautiful shot. He's got 17 – Cheer!"
Don Spainhower was Weber State's play by play announcer for 18 years. He called the action in every game in which Willie Sojourner played.
Don Spainhower, Former WSU announcer & Sports Info. Director: "We always expected he'd get in the teens for rebounds and in the 20's for points. I believe his highest game was 39 and against West Texas state he had 25 rebounds."
Play by play announcer: "Sojourner blocked the shot and got the ball back. A great effort by Willie Sojourner!"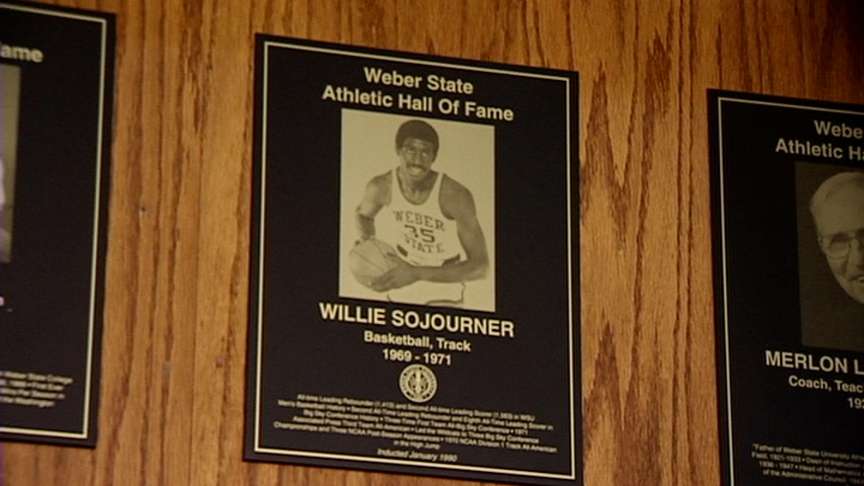 Utah Jazz Assistant Coach Phil Johnson remembers the talents of Sojourner well; Johnson was the Wildcats head coach when Willie played.
Phil Johnson, Sojourner's coach at Weber State: "Well, he was one of the best players to ever play in the state."
He holds the school record for career rebounds; his "per game" rebound average is both a school and conference record. He's also the 4th leading scorer in school history, averaging close to 20-points a game during his three years.
During his career, his Wildcats won three straight Big Sky Conference titles and went to the NCAA Tournament each of those years.
Phil Johnson, Sojourner's Coach at Weber State: "He learned very quickly, was very coachable. He worked very hard and that's why he became a good player very quickly. He's also in the Weber State hall of fame. His plaque hangs on the wall, inducted in 1990."
After Weber State he played for the Virginia Squires in the ABA-- a first round draft pick. Later he played pro ball in Italy and he returned there about a month ago to be a coach.
In his Italian home 5,000 people turned out for a memorial service after learning of his death.
Brad Larsen, WSU Asst. Athletic Dir. Media Relations: "It's a tragic loss for the Wildcat family and our hearts go out to his family because Willie Sojourner is Weber State basketball, there's no question about that."
Don Spainhower, Former WSU announcer and Sports Info. Dir.: "I that there's a place in everyone's heart for Willie Sojourner, and everyone loved him. Everyone respected him. And we are very very sad at his death."
Willie Sojourner was 58. Services for Willie Sojourner will be tomorrow at Meyers Mortuary in Roy.
×
Most recent Utah stories