Estimated read time: 2-3 minutes
This archived news story is available only for your personal, non-commercial use. Information in the story may be outdated or superseded by additional information. Reading or replaying the story in its archived form does not constitute a republication of the story.
Jed Boal ReportingMany Utahns stranded in Cancun by Hurricane Wilma are still struggling to get home. Others are finally sleeping in their own beds tonight.
The Utahns who landed safely here after surviving Wilma are grateful, but some are upset our country did not do enough to get Americans home, and they're worried about the Americans who remain.
Chaos reigns at the Cancun and Merida airports each day. Thousands of tourists are still desperate to fly home. Scott Wells says the British, Italians and French got out quicker than Americans.
Scott Wells, Back Home in Utah: "Their government came in to help them out. American were left to fend for themselves."
He believes conditions will get worse.
Scott Wells: "They need to coordinate transportation to the resorts, from the resorts to the airports, and flights to somewhere back in the states."
Another Utahn remains stranded with his wife and three young children.
Mike Beardall: "The frustrating part is there's just no way for us to get home."
They rode out the storm in a hotel shelter outside Cancun.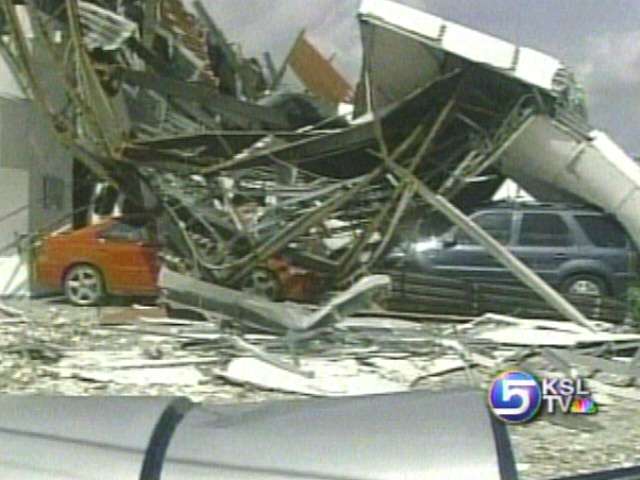 Mike Beardall: "Took care of us in the shelter, fed us, they gave us water, and got us back into our hotel rooms."
They might not get home for another week. Some get to the airport only to discover they cannot fly out, and many fear downtown Cancun.
Mike Beardall: "We've heard stories of looting; they've got curfews, and massive destruction."
The Anderson's made it home with an upbeat attitude..
Sharla Anderson, Back Home in Utah: "We saw a lot of people who were doing the best they could with what they have and were smiling."
They say the devastation is worse than we can gather from pictures. They were grateful to come home, they know the Mexicans cannot.
Sharla Anderson: "We did see looting; we saw that part of it. People going out with food. That didn't bother us as much as the ones hauling off the radios and the TV'S. "
The Andersons say people worked together to make it through, hauling rainwater in garbage cans to flush toilets. Their appreciation for the Mexican people grew.
Delta and other commercial airlines are not running commercial flights. The flights that are leaving are restricted by the airport and operating as evacuation flights.
×
Most recent Utah stories