Estimated read time: 1-2 minutes
This archived news story is available only for your personal, non-commercial use. Information in the story may be outdated or superseded by additional information. Reading or replaying the story in its archived form does not constitute a republication of the story.
Gene Kennedy reportingA 23 year-old is recovering at this hour after being shot multiple times overnight. But police say there are gaping holes in the victim's story.
The victim told police he was shot a couple blocks from his brother's house, apparently while walking on side streets before three this morning.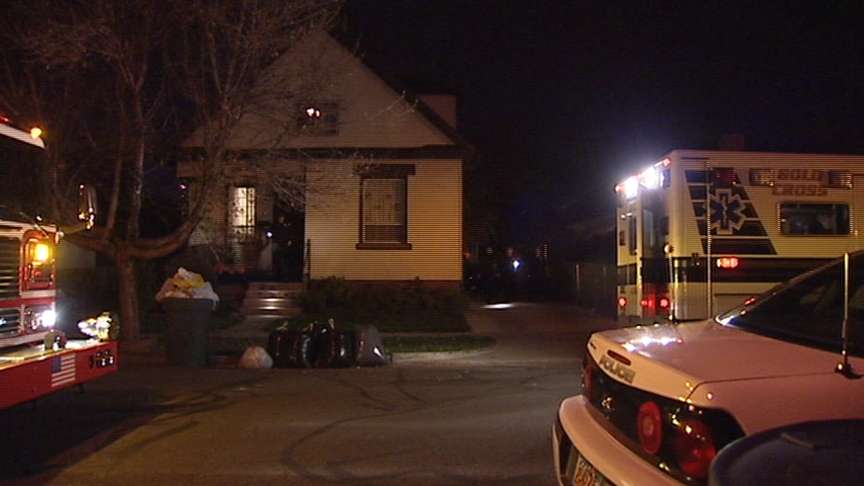 But police say there is no blood on the sidewalks or bullet casings. Detectives say the story is just not adding up.
The victim's brother would only tell KSL that he found his brother in a pool of blood on the back porch.
The victim was shot three times: In the leg, buttocks, and groin. Originally he told police several men tried to rob him and shot him after he said he had no money. Then, after the shooting, he supposedly ran to his brother's house. The brother called 9-1-1.
Detectives say they heard about different five stories of what happened, making it a more difficult case to investigate.
Lt. David Cracroft Salt Lake City Police: "If the victims are uncooperative, it makes it very difficult. Occasionally we'll get more information from other people later on, but if we don't get another call from someone else who has some fluid information we probably won't get it to go anywhere."
Before detectives left the scene they said the victim has a history of gang involvement. Police are looking into whether that was a factor in this overnight shooting.
×
Most recent Utah stories