Estimated read time: 3-4 minutes
This archived news story is available only for your personal, non-commercial use. Information in the story may be outdated or superseded by additional information. Reading or replaying the story in its archived form does not constitute a republication of the story.
KANAB -- The family and friends of a Utah law officer killed in the line of duty said their goodbyes to him the same day his accused killer appeared in court.
Community shares condolences at viewing
One week ago, Kane County sheriff's Deputy Brian Harris was shot and killed while chasing a burglary suspect. His funeral is set for Friday afternoon, but many said their goodbyes at a Thursday night viewing in Orderville.
Harris' family knew that he was a popular guy in the county. But after 800 people gathered at Valley High School for Harris' viewing, family members got a sense of how popular he was and how many lives he touched just by being himself.
"It's a sad day, in a way; and yet to see how many people were affected by him is just overwhelming," said Bert Harris, Brian Harris' brother.
Law enforcement officers from Utah, Arizona and other states were also in attendance at the viewing. They say it is a part of their brotherhood to support the family of a fallen officer.
Harris's family says the amount of support they are receiving is humbling.
"Our thoughts and prayers go to all of those who put their life on the line. They never know when they leave the house in the morning whether they'll come back or not," said Bruce Harris, Brian Harris' father.
Suspect waives extradition
The man accused of shooting and killing Harris, 23-year-old Scott Curley, was in a courthouse Thursday afternoon.
Shackled at his ankles and wrists and wearing a bulletproof vest, Curley entered the 6th District Court in Kanab at 12:27 p.m. Less than an hour later, he had waived his extradition rights.
During the hearing, Judge Paul Lyman asked Curley if he knew what waiving those rights meant.
Curley, who appeared tired and dazed, softly said yes.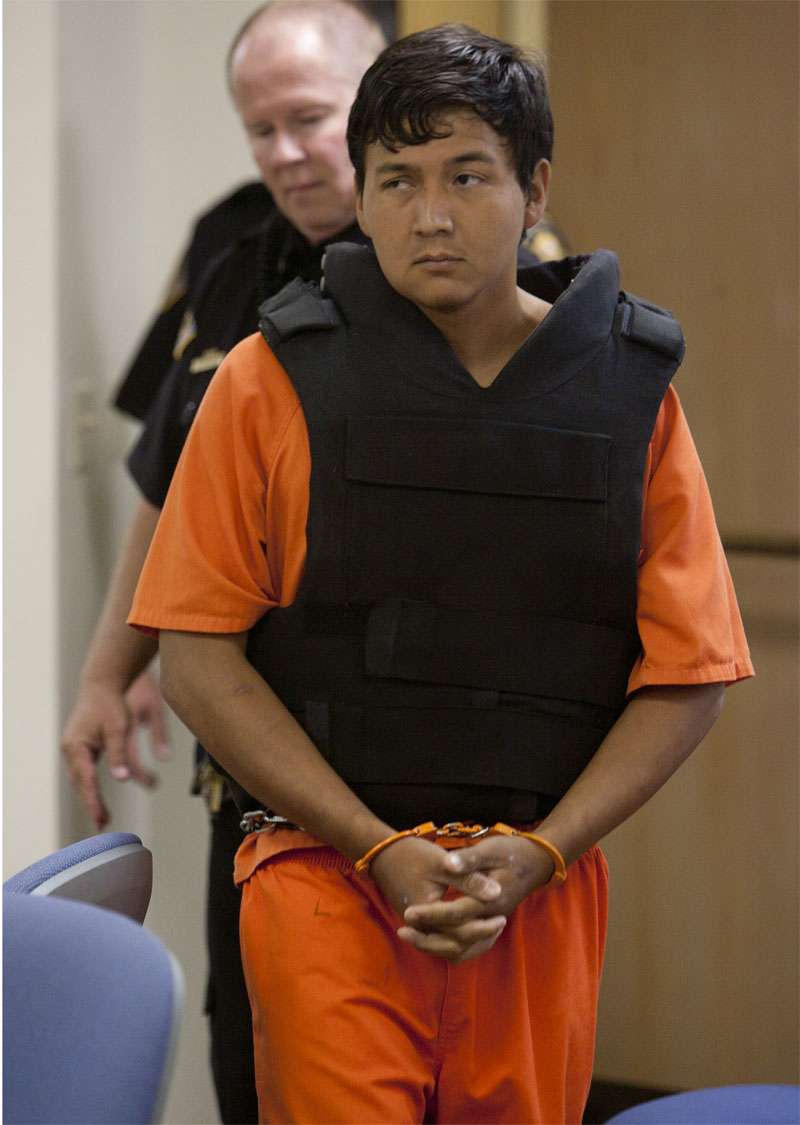 Judge Lyman also asked Curley if anybody had made any promises to him or if anyone was forcing him to waive his extradition rights. Curley said no.
Curley's aunt and uncle, who raised him, were in the courtroom along with other family members. It's the first time they've seen him since the murder took place. At one point, some of them started sobbing.
"It was kind of hard for them when they first saw him come into the courtroom. Their hearts kind of sank and they were getting emotional," said Sondra Colton, the pastor of the church Curley's family belongs to. "It's hard for them to visualize this transpiring."
Curley will be transferred to the Coconino County, Ariz., where he's charged with shooting and killing Kane County deputy Brian Harris just outside of Fredonia, Ariz., on Aug. 26.
Curley is also facing attempted burglary and trespassing charges in Utah, though Kane County's attorney will let Arizona go first.
"We want the Arizona case to go forward before we take our charges to trial," said Kane County Attorney Jim Scarth.
A preliminary hearing for those charges is set for Sept. 9 at 11 a.m.
If Curley has already been transferred to Arizona at that time, though, Scarth says he will postpone that hearing.
Scarth also doesn't know if Arizona prosecutors will seek the death penalty against Curley.
"I've talked several times with the deputy Coconino County attorney," said Scarth. "She's never talked to me about any punishment sentencing. She's only talked about the things we needed to do to get him properly extradited."
Deputy's funeral to be held Friday
Harris leaves behind a wife and two daughters.
Another viewing for Harris will be held Friday morning starting at 10:00. His funeral service is set for noon on Friday at Valley High School.
E-mail: acabrero@ksl.com
×
Photos
Related stories
Most recent Utah stories