Estimated read time: 2-3 minutes
This archived news story is available only for your personal, non-commercial use. Information in the story may be outdated or superseded by additional information. Reading or replaying the story in its archived form does not constitute a republication of the story.
Paul Nelson, KSL NewsradioFewer and fewer married couples are getting divorced nowadays. Some reports say the U.S. is seeing the lowest number of divorces in almost 40 years. But, some people say marriages are just as unstable as ever.
On the surface of it, this is good news, right? According to the Associated Press, divorce rates are at their lowest point since 1970. Does this mean more married people are happier than before? Not every marriage therapist would agree with that.
"Business is still booming," says marriage and family therapist Karin Krueger. She says there could be a number of reasons behind this drop in divorces. For one, Krueger says people seem to be waiting to get married.
"When people get married so young, let's say in their late teens or early 20s, they're still changing so much and the person they are when they're 19 or 18 is definitely different then who they'll become when they're 30," Krueger says.
Plus, Krueger says less people consider marriage counseling to be taboo. "People don't feel so isolated; they don't feel so ashamed of it. They feel like they can go to a marital counselor and it's OK," she says.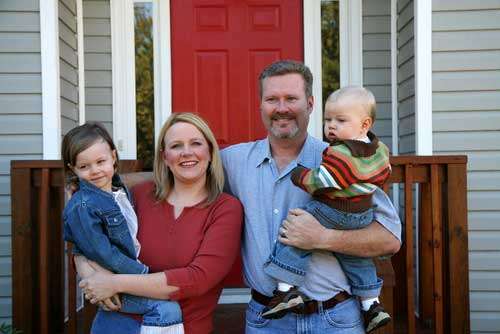 But, not every reason for the decline is good. Krueger says it's common to see the "emotional divorce" in her line of work. This is where couples are still legally married, but they just don't care about the marriage anymore. She says, "They're staying legally married maybe for financial reasons, maybe for religious reasons, maybe for the children's sake, but they really don't have any relationship."
Krueger says there are people who feel they're too old to get a divorce, and they don't see any reason to do it now. For people in Utah who do go through the actual divorce proceedings, they're required to take a divorce education class. Then, the divorce can get really ugly, and not just for the couple.
"I do know other attorneys who absolutely will not do divorce law, as a rule," says attorney Jeffrey Gallup. He provides many different kinds of legal services, including divorce law. "The divorce cases, they're just so intense. At least that's been my experience," Gallup says.
He says he's trying to slowly get out of divorce law, himself. He says really only wealthy people can afford to go through a contentious process. Gallup says, "Usually, divorce attorneys end up upside down in cases almost immediately because there are not that many people that have the ability to pay a large retainer to begin with."
Gallup says not all cases are contentious, that there are some couples that make the process easier. Recent reports say divorce rates hit their all time high in 1981, but they've been on a steady decline since then.
×
Most recent Utah stories