Estimated read time: 2-3 minutes
This archived news story is available only for your personal, non-commercial use. Information in the story may be outdated or superseded by additional information. Reading or replaying the story in its archived form does not constitute a republication of the story.
WEST VALLEY CITY -- A West Valley City teenager died Monday afternoon after being stabbed multiple times. Now police have arrested another teen for the crime.
The stabbing happened in the Family Dollar parking lot at 4760 W. 4715 South. Apparently the boys -- one age 15 and one age 16 -- got into an argument. Police say one pulled a knife and started stabbing the other.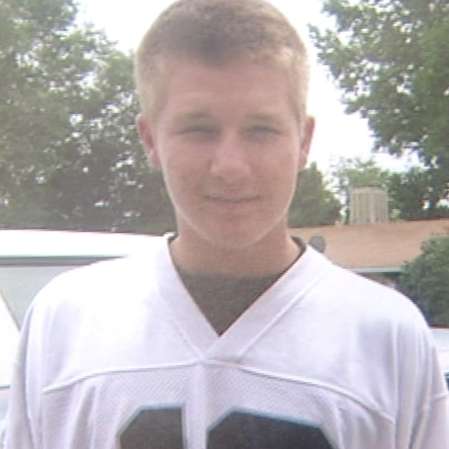 "It's a difficult situation for everyone -- not just police officers, but for the general public," said West Valley police Sgt. Mike Powell. "It is tough when you deal with such a tragic incident that involves juveniles."
Family members confirmed that it was their loved one who died Monday afternoon: 15-year-old Tayler Pankow. He was a twin to his brother Traci, a sophomore at Hunter High School and a wide receiver on the football team.
A teammate couldn't believe the news.
"It's shocking to know someone your age, one of your friends, just gone," Tasi Malala said.
Even people who only saw Pankow around the neighborhood were surprised. They say he wasn't a troublemaker or in a gang.
"He was a good kid, as far as I knew. I didn't think he'd get into something like this; just one of the normal kids that run around," said neighbor Klint Bouck.
West Valley police say they were called around 5 p.m. Officers arrived to find Pankow stabbed several times in the chest. Medical teams pronounced him dead at the scene.
Witnesses gave officers information about where to find the suspect. They quickly caught up to him, questioned him, and later arrested him.
Detectives say the two boys knew each other, but couldn't say what their dispute was about. They're hoping witnesses will help flush those details out.
"This is a fairly frequently-traveled area -- a lot of families, and obviously with school recently getting out just prior to the occurrence. This was a fairly busy area. There were several witnesses," Powell said.
Maybe we'll never know the reason this happened. Still, there's no good reason for a 15-year-old to die.
Pankow's family members did not want to comment. They told KSL News their emotions were just too raw to say anything.
E-mail: ngonzales@ksl.com
×
Most recent Utah stories