Estimated read time: 2-3 minutes
This archived news story is available only for your personal, non-commercial use. Information in the story may be outdated or superseded by additional information. Reading or replaying the story in its archived form does not constitute a republication of the story.
Amanda Butterfield Reporting"They think just because they're in a crosswalk they think they're safe, and they're not."
Looking both ways didn't help a junior high school girl hit by a van this morning. The West Valley girl was hit by a van this morning. She is expected to pull through, and one woman hopes everyone learns something from this near death experience.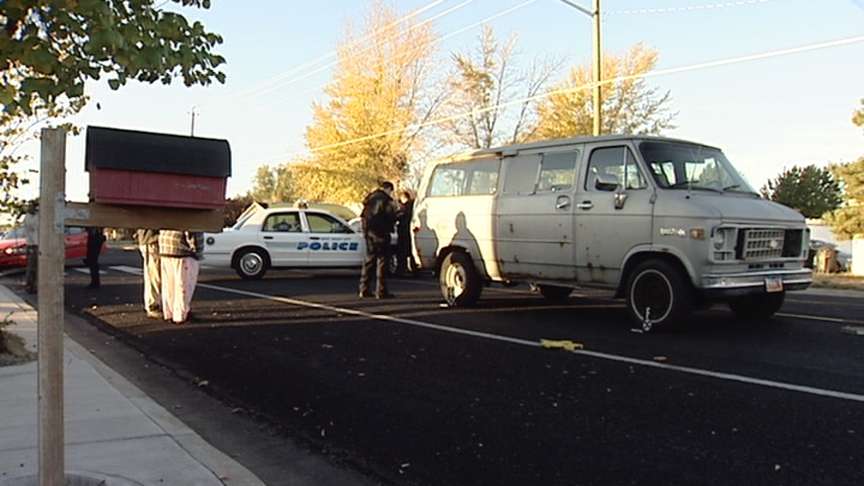 When crossing the street you would think in those white lines you're safe, invincible, that cars have to stop for you. But sometimes drivers don't see you, which is what happened to a ninth grader at Kennedy Junior High School this morning. Now one woman wants to make sure you always see the driver.
It was early and dark when the ninth grader was hit in the crosswalk by a van.
Shalene Myers, Neighbor: "Having a hard time breathing. Had some abrasions on hands."
Shalene Myers heard it happen and ran outside while someone called 9-1-1.
Shalene Myers: "We got girl's name, called school and parents as well."
The teenager wasn't conscious or breathing when she was flown to Primary Children's Medical Center.
Merla Bybee, Asst. Principal: "We have notified teachers, ask them to talk in smaller group with kids."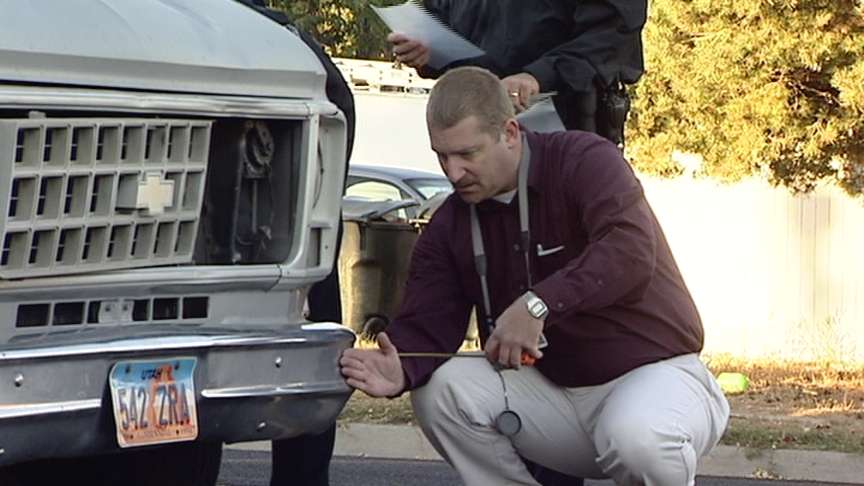 Grief Counselors have been brought in and some kids are even making cards for the teen.
Merla Bybee: "It is so sad; it's heartbreaking."
One Salt Lake County woman hopes this accident opens parents' eyes when it comes to their child crossing the street.
Kathy Chambers, Salt Lake Valley Health Dept: "I don't think kids are taught properly how to cross the streets when they're little."
Chambers says in elementary, students have a crossing guard and are taught to look left and right, but aren't necessarily told what to look for.
Kathy Chambers: "They think just because they're in a crosswalk they're safe, and they're not."
Here's what students, adults, everyone should so when crossing the street:
Kathey Chambers: "If they see car, stop at curb, until eye contact with driver, and the car come to a complete stop."
And if you have a child 10 years or younger, don't let them do it alone.
Kathy Chambers: "They don't have depth in eyesight that adults do."
Chambers says in the last year six students have been killed in Salt Lake County while crossing in a crosswalk. And though West Valley police say this 9th grader won't be another statistic, Chambers says even an injury is too much.
The driver of the van will be charged for failure to yield to a pedestrian.
×
Most recent Utah stories