Estimated read time: 3-4 minutes
This archived news story is available only for your personal, non-commercial use. Information in the story may be outdated or superseded by additional information. Reading or replaying the story in its archived form does not constitute a republication of the story.
SOUTH SALT LAKE -- Police arrested a man suspected of shooting his ex-girlfriend to death in the parking lot of a South Salt Lake apartment complex.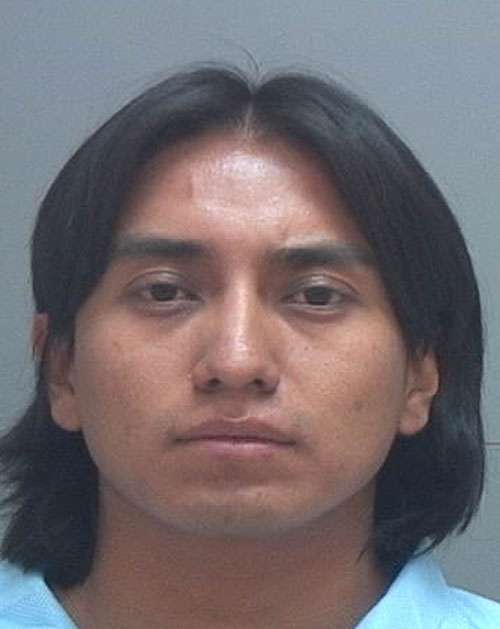 South Salt Lake police say a quick arrest of the shooting suspect resulted from dynamic police work and great teamwork between agencies. But the woman who called 911 claims an unidentified officer writing a traffic ticket nearby ignored her plea for help.
Sgt. Gary Keller with the South Salt Lake Police Department says officers arrested 29-year-old Salvador Landin-Castonon around 1 a.m. Sunday, several hours after a 36-year-old woman was shot multiple times at Sun River Apartments at 1080 W. 3300 South.
Apartment residents discovered the woman lying near a parking stall just before 10 p.m. Saturday. "I see the lady on the ground, I say to my wife, 'Call 911,'" said Carlos Durand, who lives at Sun River Apartments.
Viviana Cruz was the one who called police. "I told on the phone, I told, 'There's a lady in the parking lot where we live and she's bleeding. I don't know if she's breathing or not,'" she said.
Six minutes later, police arrived at the scene with medical responders. "The female victim was transported to an area hospital and died a short time later in surgery," said Keller.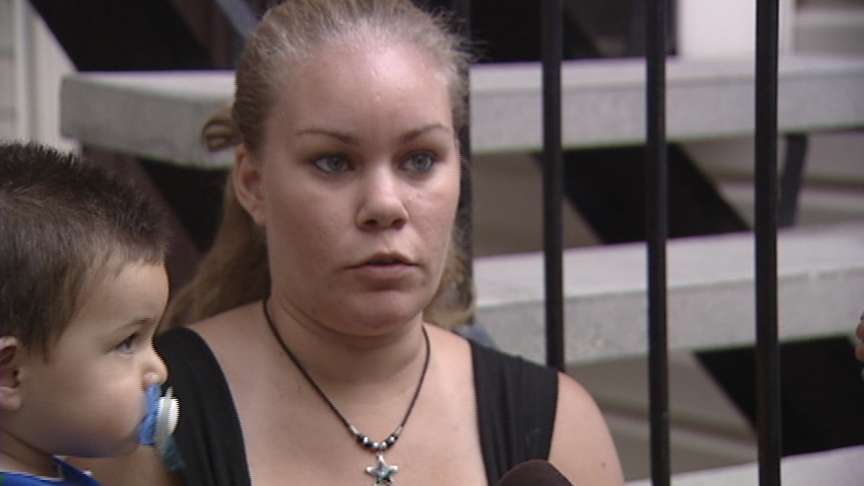 Keller says the woman had been attending a family party at the complex and was walking to her car to meet a friend when she was shot in the upper torso. "Apparently [Landin-Castonon} was in the parking lot waiting for her," said Keller.
Acting on a tip, officers from South Salt Lake and the West Valley City Police Department tracked Landin-Castonon to a Salt Lake City home and arrested him. Keller says they obtained a handgun that may have been used in the shooting.
Cruz says right after she made the 911 call, she noticed a police officer writing a ticket and ran across 3300 South to speak with him.
"I tell him, 'Hey, there's a lady over there and she's bleeding and we need your help.' And he was like, 'No, doing a ticket right now, so can you step out of the side of the car for just for one minute?'" Cruz said. "I was like, 'We cannot wait. This is an emergency.' And he's like, 'Ma'am, can you please move. I'm doing my job. I cannot do anything.'"
She says that officer never did respond, but about five minutes later, a different police car arrived with an ambulance and fire truck.
To give the officer the benefit of the doubt, it's possible he just didn't understand what she was saying in the excitement of the moment. KSL has been checking with several police agencies. So far we haven't confirmed that any officer was writing a traffic ticket at that time and place.
Landin-Castonon was booked into the Salt Lake County Jail on suspicion of felony homicide and a weapons violation charge. Officers have not yet released the name of the victim.
E-mail: hollenhorst@ksl.com
×
Related links