Estimated read time: 3-4 minutes
This archived news story is available only for your personal, non-commercial use. Information in the story may be outdated or superseded by additional information. Reading or replaying the story in its archived form does not constitute a republication of the story.
UTAH COUNTY -- Motorists saw two significant changes along the Wasatch Front Monday morning. In Utah County, the Pioneer Crossing project opened, giving drivers a new, faster option for east-to-west travel. Also, a new electronic payment system for the HOV lanes of Interstate 15 became operational.
Pioneer Crossing
With the wave of a police officer, motorists were cheered on as they made the first journey west across the new Pioneer Crossing Monday morning. Elected leaders and anxious commuters gathered to celebrate.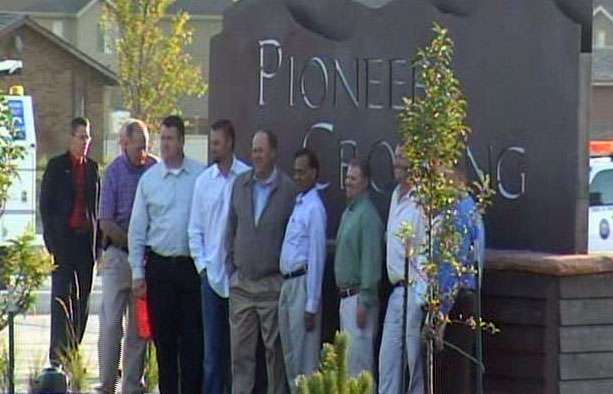 "I think the reason we had such a good turnout is because everybody realizes what an impact this is going to have on Utah County," said Scott Thompson, spokesman for the Utah Department of Transportation.
The new 6-mile stretch of road provides a direct route to and from Saratoga Springs, Eagle Mountain and American Fork. The project has been under way for 20 months and is, for the most part, complete.
Businesses in the area are pleased. Many have dealt with 20 months of construction and had declining sales.
"It's been affecting our business, about 20 percent of our sales," said Eva Magdaleno, general manager of the American Fork Rubio's restaurant.
Magdaleno and other business owners are now hopeful the new road will deliver, not only more customers, but new ones.
What is ... Pioneer Crossing?

Pioneer Crossing is a new east-west connector from American Fork through Lehi to Saratoga Springs. The project also includes improvements to the I-15 interchange at American Fork Main Street and a new 60-inch water main.
Source: UDOT
"[We] just wanted to see the construction, see how it ended up," Magdaleno said. "It's wonderful. It's big, and we wanted to see how it is."
In conjunction with the new highway, a new diverging diamond interchange is now open, helping the flow of traffic from I-15 in American Fork and the road. It's the first of its kind in Utah, and something UDOT hopes commuters will like. Thompson says it won't be the last.
"Not every interchange in Utah will all of a sudden be a diverging diamond, but where we can fit it in, and where it's the most efficient, we're probably going to look to have this type of interchange in the future."
Electronic payment for HOV lanes
Another feature commuters are seeing for the first time is the new electronic payment signs for the Express Lanes along the Wasatch Front.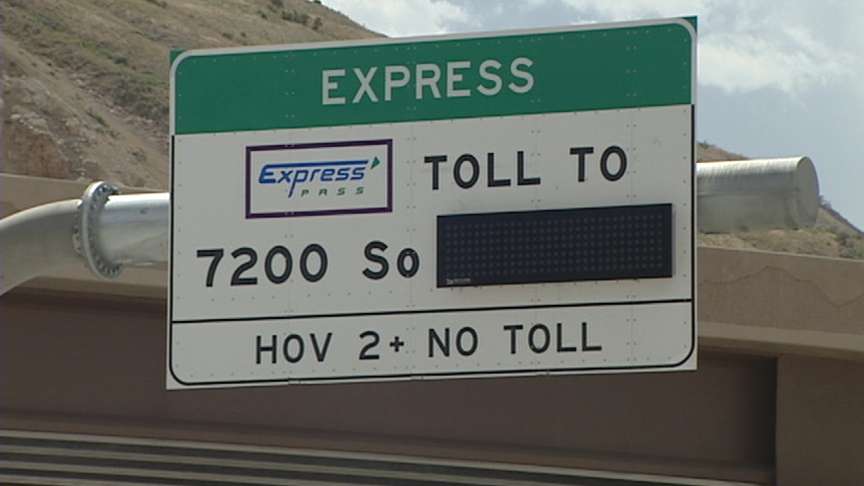 Nile Easton, UDOT's communications director, says, "Our Express Lane system went live at 6 a.m., and it's been very smooth."
The signs stretch over I-15 from Lehi to 2300 North in North Salt Lake. The Express Lanes are divided into four zones, and each zone has a price that varies depending on the amount of traffic.
More than 6,000 people have signed up to receive a transponder, which charges their account for each zone used. UDOT expects that number to continue to rise.
"It looks like most of the rates have been less than 50 cents," Easton says, "so it's flowing well. All the signs are lit up and people are using it."
Right now the transponder costs $8.75, and the maximum rate for each zone is $1. If you are interested getting a transponder to use the new HOV electronic payment system, find information here.
-----
Story compiled with contributions from Shara Park and Sam Penrod.
---
×
Related links
Related stories
Most recent Utah stories