Estimated read time: 2-3 minutes
This archived news story is available only for your personal, non-commercial use. Information in the story may be outdated or superseded by additional information. Reading or replaying the story in its archived form does not constitute a republication of the story.
SALT LAKE CITY -- Someone spray painted a slur on a sign outside Salt Lake City's gay pride center overnight. Both police and employees at the center consider the vandalism a hate crime.
Li Noland opened up the Cafe Marmalade at 5:30 Friday morning. She was the first to see the sign in front of the building, located at 361 N. 300 West, spray painted with what she considers a hateful slight against the gay community.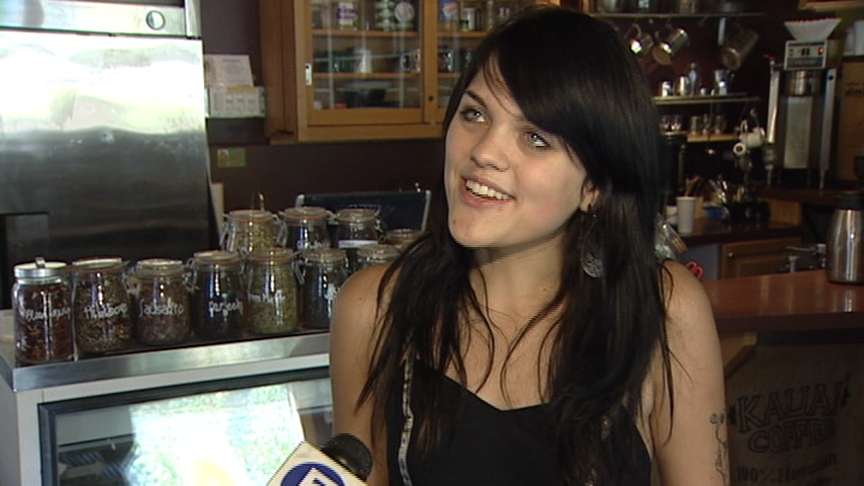 "In any context, that word is offensive, and it's very derogatory," Noland said. "The fact that it's so common these days, it makes me sad. It's one of those words we should just nix out of the human language, I feel like."
Noland opened the coffee shop as usual, but she admits it was a little intimidating to discover the slur on the property.
Police officers responded to the center to create a report. Noland said there is no other damage or spray painted tags on the property.
The property is home to the coffee shop, but also to the Utah Pride Center, which is a resource for the gay, lesbian, transgendered community. Center director Valarie Larabee says the vandalism is disturbing and unacceptable.
"One would hope, in this day and age, that we would not see this kind of hateful speech, but we do," Larabee said.
---
We welcome civil, respectful dialogues with those who disagree with our mission, but this kind of hate language and vandalism will not be tolerated.
–Valerie Larabee
---
Still, there are raw emotions in Utah when it comes to same-sex issues. The legal fight over Proposition 8 in California still has a lot of people on edge.
The staff at the center hesitates to call this vandalism a hate crime, but they will call it unacceptable.
"Despite the fact that it's unnerving to come to your place of employment and see words like this, and for patrons to come here and see words like this, we're going to speak out, and this is not OK," said Marina Gomberg, director of development and marketing at the Utah Pride Center.
Police officers took pictures and filed an official complaint, but they say an arrest is unlikely in this case unless a witness comes forward.
Larabee also issued a statement on the center's website Friday regarding the vandalism. CLICK HERE to read the statement.
-----
E-mail: Richard Piatt and Andrew Adams.
×
Related links
Most recent Utah stories