Estimated read time: 1-2 minutes
This archived news story is available only for your personal, non-commercial use. Information in the story may be outdated or superseded by additional information. Reading or replaying the story in its archived form does not constitute a republication of the story.
Gene Kennedy reportingThe driver who allegedly hit and killed a Grantsville teenager was under the influence, according to the Utah Highway Patrol.
State documents show that Shannon Lowe had methamphetimine in her system when she hit Kamie Lee Snyder head-on back in August.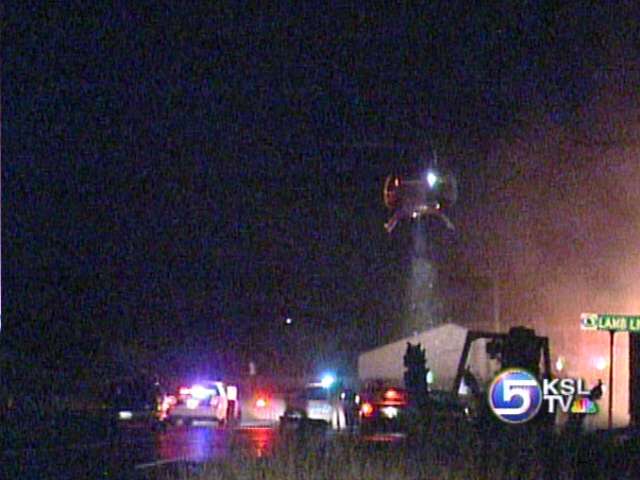 Those documents show Shannon Lowe was also driving with a suspended license and caused a minor crash in Salt Lake City hours before the Grantsville crash.
Authorities say Lowe's car crossed into oncoming traffic on State Road 138, hitting Snyder's car. The high school senior died instantly. Lowe also suffered severe injuries, including burns and head injuries.
This morning, the Deseret news is reporting Lowe has died. Neither Grantsville Police nor the Highway Patrol can confirm that. The Highway Patrol says the information about Lowe's passing may have come from her family. We are working on making contact with them to find out if this is true.
Meanwhile, new information on another recent crash. A 25-year-old man has been indicted in connection with an accident that killed two illegal immigrants near Moab 10 days ago.
Prosecutors say Ramses Castellano-Lin was hired to smuggle 16 illegal aliens, transporting them in "inhumane" conditions, according to federal prosecutors. No one wearing seat belts, plus a seat had been removed to cram more people in the van.
This morning, conflicting reports on the punishment the suspect could face. Some newspapers say 10 years in prison, others say life behind bars, or that prosecutors are even seeking the death penalty.
Several unanswered questions in both these stories. We're looking into it and will have more on Eyewitness News at Noon.
×
Most recent Utah stories