Estimated read time: 2-3 minutes
This archived news story is available only for your personal, non-commercial use. Information in the story may be outdated or superseded by additional information. Reading or replaying the story in its archived form does not constitute a republication of the story.
Sam Penrod ReportingA Utah Highway Patrol trooper is being called a hero for his quick actions in protecting a motorist on the side of the road. The trooper pushed the woman over a cement barricade as a driver, believed to be high on drugs, slammed into their cars on the side of the freeway.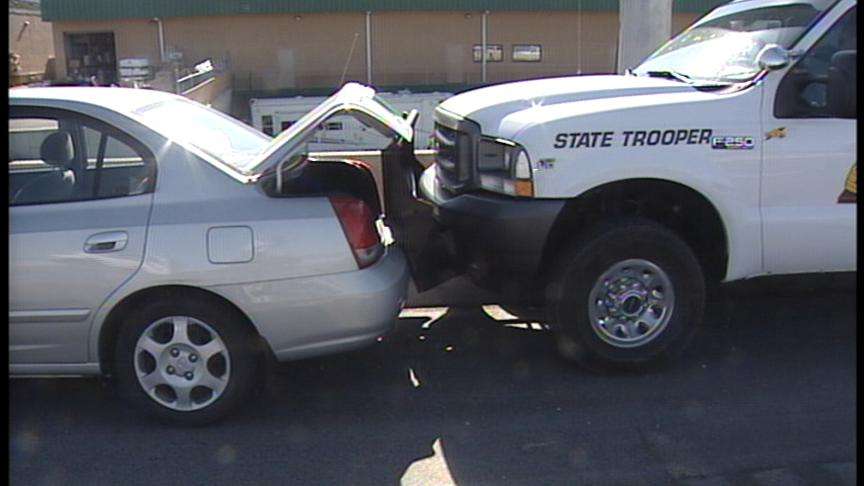 Jihae Song had only been on I-15 a couple of miles when her car got a flat tire. She called a towing company to change it for her, but before the tow truck got there, UHP trooper Bryce Ivie stopped to help.
"He saved my life," Song said. "I'm just grateful he was there."
At the same time, a man who investigators believe was on drugs, suddenly slammed into the back of the trooper's truck.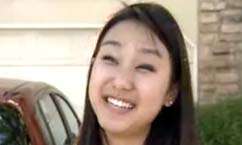 "I think, I just kind of bear hugged her, and we went over the barricade. I believe that's how it happened," said Ivie.
According to Song, "He grabbed me and pulled me back. I flipped back and had my legs up."
Had Trooper Ivie not gotten himself and the 25-year-old woman out of the way, crash investigators believe they both would have been killed.
Both the trooper's truck and the woman's car were shoved more than 30 feet down the shoulder of the freeway by the speeding SUV.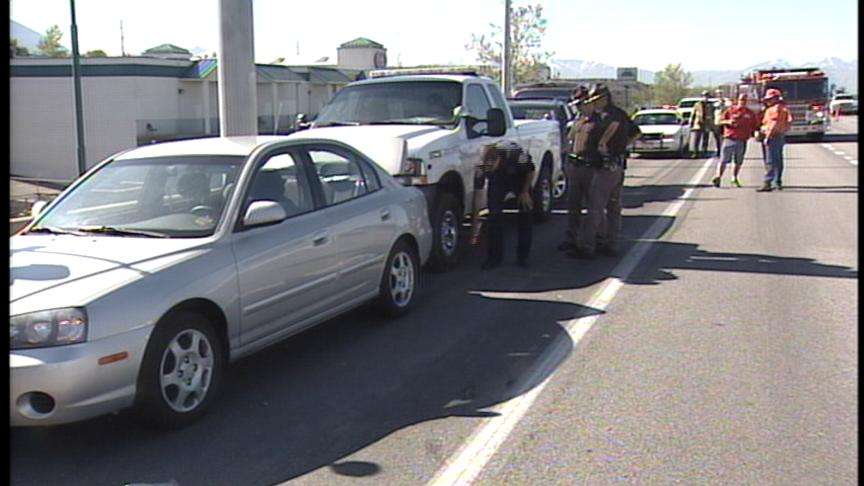 Ivie said, "A thousand things go through your mind. The first thing I thought of was, 'I've got to get this woman, the driver of the passenger car out of the way so we're not injured.' After that my initial instinct was to disable the vehicle from leaving the scene and to prevent any further damage."
Ivie says the driver of the SUV, 28-year-old Richard Barrett, was so out of it that Ivie had to climb in and take the keys out of the car. Investigators believe Barrett had taken several prescription painkillers. He was arrested for driving under the influence.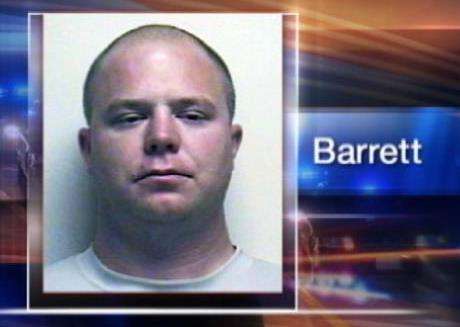 Song praised the trooper's actions on the KSL.com comment board. "If it wasn't for the officer, the person that crashed into us would have hit my car and hit me and who knows what would have happened. I froze when I saw the truck coming towards us."
The trooper still insists he was only doing his job. He said, "It's my job to protect not only myself, but the citizens of this state out there. It was just second nature to protect her as well as myself."
- - - - - -
×
Most recent Utah stories