Estimated read time: 2-3 minutes
This archived news story is available only for your personal, non-commercial use. Information in the story may be outdated or superseded by additional information. Reading or replaying the story in its archived form does not constitute a republication of the story.
Alex Cabrero reporting There are only a couple of months before the calendar flips to 2006. That's why you've probably noticed new calendars in stores.
But, there's a good chance there's one calendar you're not seeing.
Walk into any bookstore, and you'll see calendars with jets, cars, cats. If you have a hobby, there's probably a calendar.
One University of Utah student decided to make one for marketing class, where he learned sex sells.
Now, he's learning it also creates controversy.
Spend any time on the University of Utah campus, and you just might bump into Crystal Flynn. Lately, she's noticed more have been trying to.
Crystal Flynn, U of U Student: "Wow, you know. What are you doing later? Ha ha."
It's not that they want help studying biology or math. It's just, well, Flynn happens to be this month's calendar girl.
Crystal Flynn, U of U Student: "I'm October."
She has Curtis Rochette to thank for it.
Curtis Rochette, Calendar Creator: "The main reason why we did it is for entrepreneur experience."
Rochette was a marketing student, when a class project for a business idea got him thinking: Why not create a calendar with 12 U of U women, one for each month?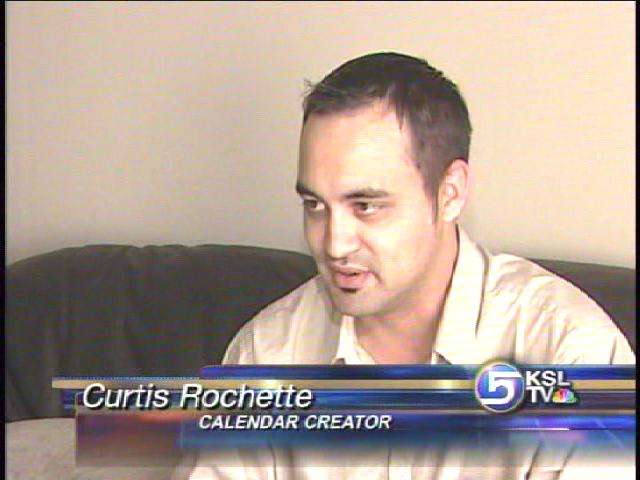 Dressed in bikinis, of course.
Curtis Rochette, Calendar Creator: "We wanted to kind of shake things up a little bit."
Boy, did he ever.
Making a calendar is one thing, getting stores to sell it is something else.
Curtis Rochette, Calendar Creator: "A lot of people have either not wanted to be associated with the project because, they're worried about bad publicity and stuff like that."
It was a real-world experience, alright, because these students didn't think the pictures were that big of a deal.
Jill Court, Calendar Co-Director: "I think he did a really good job. He didn't exploit the girls in any way."
Ahh, but exploitation, means different things to different people.
Crystal Flynn, U of U Student: "I don't feel degraded at all doing it."
Even though Flynn and her friends didn't feel it, it's obvious others did. Rochette still got an A for his project, but changing stereotypes is something he admits will take longer.
Curtis Rochette, Calendar Creator: "There is a stigma to Utah, and we just need to loosen up a little bit."
The University declined our interview request.
The students asked close to 40 stores to sell the calendar. Only three currently do.
Rochette says this has been a good business lesson, and he may even go forward with another calendar for next year.
×
Most recent Utah stories