Estimated read time: 2-3 minutes
This archived news story is available only for your personal, non-commercial use. Information in the story may be outdated or superseded by additional information. Reading or replaying the story in its archived form does not constitute a republication of the story.
Tonya Papanikolas Reporting After we showed our viewers the tilting and sinking veteran gravestones at the Salt Lake Cemetery, some company owners who saw our story stepped forward wanting to help. Because of their generous $150,000 donation of materials, repairs began today to fix the site.
It's going a lot faster than expected! They had quite a crew here today working from the morning until the evening. You can definitely notice a difference between the old headstones and the ones they've started fixing.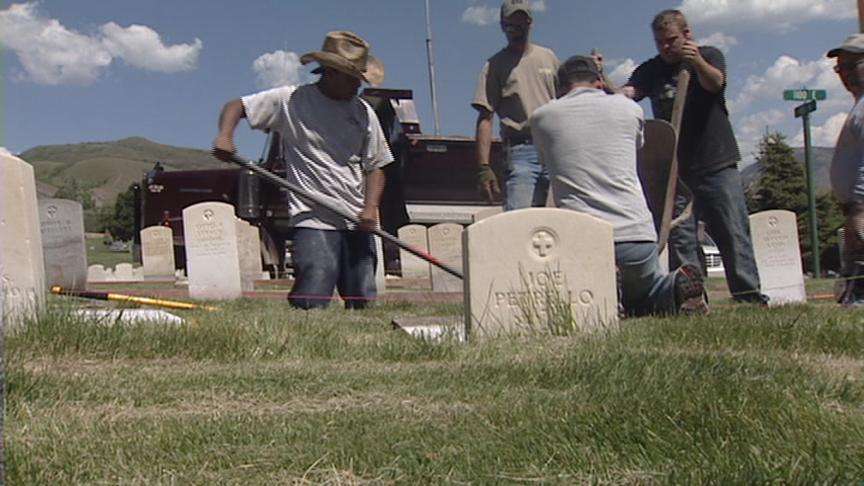 Workers from Onyx Construction and several other companies have spent the day resetting the first batch of sinking veteran headstones at the Salt Lake Cemetery.
Salt Lake City sexton Mark Smith says, "For someone to come in and do this for the veterans, we're just elated."
The workers excavate each row and fill it with gravel. Re-bar is placed in the headstones to keep them more stable. As crews lift the 250-pound gravestones into the ground, they're making sure from here on out, they'll all be the same height.
Hank Gundry, superintendent for Onyx Construction, says, "Now you look across these pieces that have been set--they are even, they're in order, the way it should look."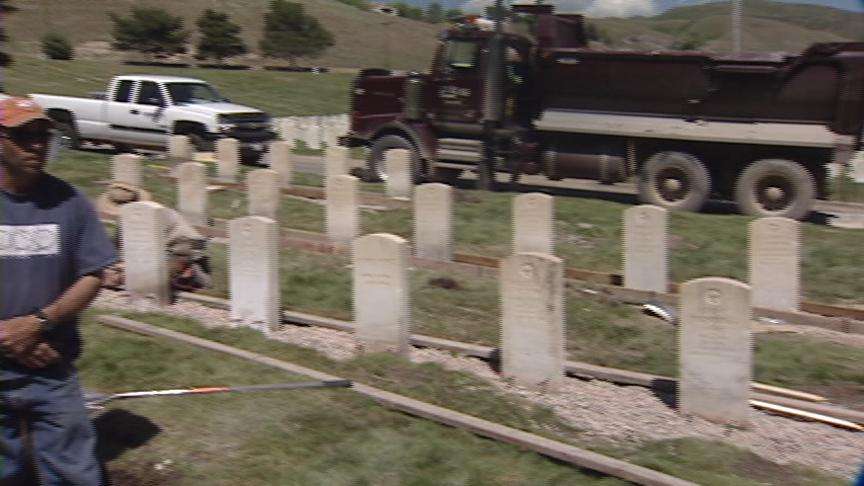 Once these headstones are set in gravel, workers will come in and place a continuous cement collar around them. That's a lot different than how they were laid before when they were just set in dirt.
Craig Moyes, owner of Onyx Construction, says, "I don't think they could sink after this unless the whole mountain sinks."
Smith says this is going to make a huge difference. "They should be sitting here for generations," he says.
By this afternoon, the group had already straightened several rows. They'll start pouring the cement on Friday.
Gundry says, "Once they're poured, one will hold the other one up. They'll be just uniform, and one will hold each other."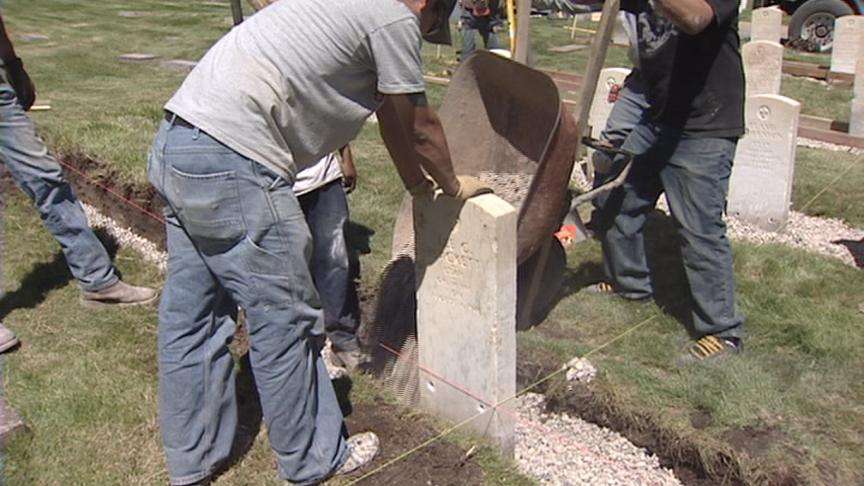 That will also make it easier for cemetery workers to mow the lawn around the gravestones without chipping them. That's just icing on the cake. Everyone involved just wanted to make sure the veterans' graves would finally get the respect they deserve.
"It makes you feel good," Moyes says. "It's a wonderful project. We're all happy just to work on it," Gundry reiterates.
Workers will finish repairing the headstones in this west section over the next couple of weeks. After Memorial Day, they will then move across the street to the larger section. That should be finished sometime around July.
×
Related links
Most recent Utah stories