Estimated read time: 2-3 minutes
This archived news story is available only for your personal, non-commercial use. Information in the story may be outdated or superseded by additional information. Reading or replaying the story in its archived form does not constitute a republication of the story.
MILLCREEK -- Investigators are working to find the cause of a fire that forced two families from their homes in a Millcreek duplex Sunday night.
Firefighters now know it started in the master bedroom in the basement on the northern half of the duplex near 1070 East and 3600 South. The fire was reported around 9:30 p.m. but investigators say it likely had smoldered unnoticed for quite awhile.
Four people were inside the unit at the time -- two adults and two children. The woman went to the basement to check on something. She smelled smoke then saw it coming from the family room. Firefighters say she quickly evacuated her husband and two young children just as the fire burned out of control.
Unified Fire Authority's Battalion Chief Clint Smith says, "Once they got outside, they described the fire. They said it broke out one of the basement windows and extended."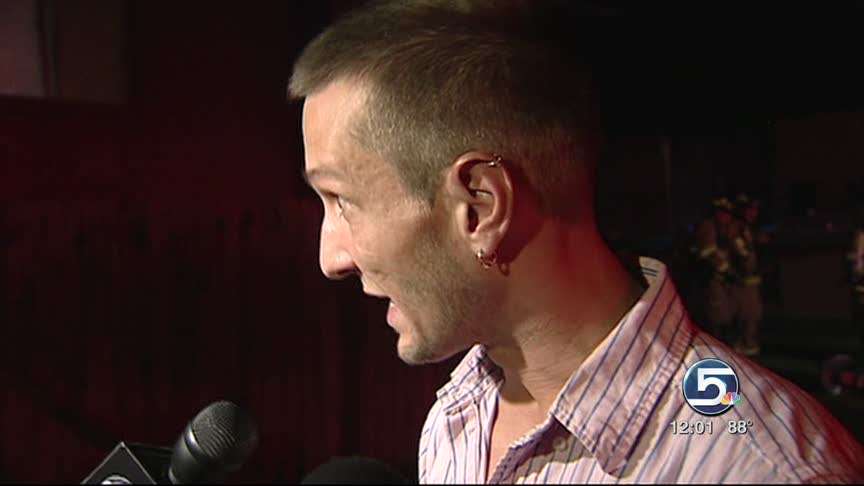 Flames quickly reached the first floor and then the attic. At that point, firefighters called for a second alarm, which resulted in more than 40 firefighters on scene. They quickly knocked down the fire but the duplex had already suffered more than $100,000 in damage.
Aaron Royce lives in the other side of the duplex. He and two others evacuated when the neighbors from the burning unit frantically shouted that a fire was spreading though the building.
"My brother was making a sandwich. We looked out the window and saw someone screaming to get out," he says.
As the fire burned into the attic, Royce found some relief in knowing firefighters had saved at least one thing in his apartment -- his cat.
"He's sick. He's got a lot of smoke damage," Royce says.
No one was injured in the fire.
Investigators say the unit where the fire started is destroyed. The American Red Cross has been helping that family find other living arrangements.
Investigators believe Royce should be able to return home later Monday, once a few repairs are made.
E-mail: spark@ksl.com
×
Photos
Most recent Utah stories