Estimated read time: 2-3 minutes
This archived news story is available only for your personal, non-commercial use. Information in the story may be outdated or superseded by additional information. Reading or replaying the story in its archived form does not constitute a republication of the story.
Paul Nelson, KSL NewsradioHow do you want to be laid to rest? The traditional funeral service is becoming outdated for some Utahns. More and more people are looking into alternative funerals for when they die.
Here's the critique from alternative funeral directors. They say traditional funeral homes are becoming more like factories.
"So often now, mortuaries are so busy that your timeslot is Tuesday 6:00 to 8:00 to view," says Starks Funeral Parlor Director Shayneh Starks. She says some people are asking for more time to grieve before the actual funeral. Her parlor actually lays the deceased in a separate bedroom, where families can visit anytime they want for as long as they need. Starks says this could take a few days.
As far as wakes at her parlor go, she says they could feel more like cocktail parties. "We have a private chef come in and he will serve mini appetizers, something nice. It ranges in honor of the deceased. If we have a German family, we'll have Bratwurst," says Starks.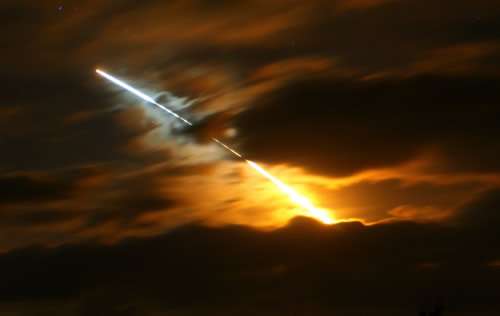 She says some families ask for a funeral video instead of a traditional service. But there are people who don't want to be laid to rest at all. IPS Crematorium Owner Gerald Newlon shares the latest ideas in cremation. Sending ashes into space is becoming more popular. He says NASA will send up between 400 and 600 urns per Space Shuttle flight.
"As they're outside or coming into the earth's atmosphere, these are released into space and as they fall back into the atmosphere they become a brief shooting star," Newlon says.
Or, you could wear your loved one. Newlon says you can compress ashes into a diamond. "It's kind of a yellow colored diamond. It takes about six to eight pounds, which is about what the average cremation is, to form the diamond, and it costs about, for a quarter carat diamond, it's about $2,500."
A new trend called a "Green Funeral" is growing in popularity across the country. Basically the deceased is not embalmed and buried in a biodegradable casket or no casket at all. Funeral Directors say it's illegal in Utah. Of course, if you want to never decompose you can be mummified by the Summum group in Salt Lake City. According to their website, it costs $67,000.
×
Most recent Utah stories