Estimated read time: 2-3 minutes
This archived news story is available only for your personal, non-commercial use. Information in the story may be outdated or superseded by additional information. Reading or replaying the story in its archived form does not constitute a republication of the story.
Gene Kennedy Reporting As Utah County continues to grow, so does its criminal population. More people are going to jail, so the jail is expanding.
It's a hard hat zone right now. Construction at the jail is a year away from being finished. But once it's done, the facility will have a lot more than just extra beds. Deputies say it's a long time overdue.
It is tedious and tiring. But if you think building a jail addition is stressful, try working in the current system.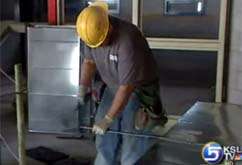 Capt. John Carlson of the Utah County Sheriff's Office said, "We have more individuals being sentenced in the courts and ending up in the county jail."
The maximum population is 660 inmates. And every month the jail pushes that number.
"We've kept the population between 600 and 700 for the last three years, but we're having a difficult time doing that," Carlson said.
The county says it's time to make more room.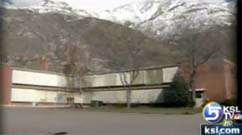 So $20 million taxpayer dollars will pay for a new addition. It will hold almost double the population, nearly 1100 beds.
A lot of work still needs to be done. But once the new addition is complete, there will be 400 extra beds. In one particular pod, there are double-bunk units, that house two inmates per room. It's basically a mirror image of the current jail.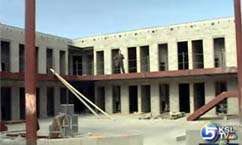 Many of the new pods will look like this, but some areas have new features, like the special housing wing. There you'll find a padded cell for difficult inmates, plus correctional officers in that area will be on raised platforms.
"This has been designed so we can really watch what they're doing," said Carlson. "The sight lines and everything that we do in here are designed so we can see what's going on in each individual cell."
And once the cells have doors, the guards will use a touch-screen computer system to open and close them. That new technology isn't cheap, but to correctional officers it's priceless.
As new inmates come to the jail, many of them will have to "Pay to Stay." The legislature approved a new program which calls for Utah County inmates to bear some of the financial burden of their incarceration. Right now, they have to pay $10 for every day they're in jail. That could go up to $40.
×
Related links
Most recent Utah stories