Estimated read time: 2-3 minutes
This archived news story is available only for your personal, non-commercial use. Information in the story may be outdated or superseded by additional information. Reading or replaying the story in its archived form does not constitute a republication of the story.
John Hollenhorst ReportingIf you were planning a career, chances are you wouldn't consider cleaning up after other people's dogs. But you might be missing something, according to a Utah man who calls himself Dr. Scoopy Poo.
When this doctor makes his rounds, his clients are often waiting eagerly at the back gate.
Tom Barry: "Hello dogs, how you doing?"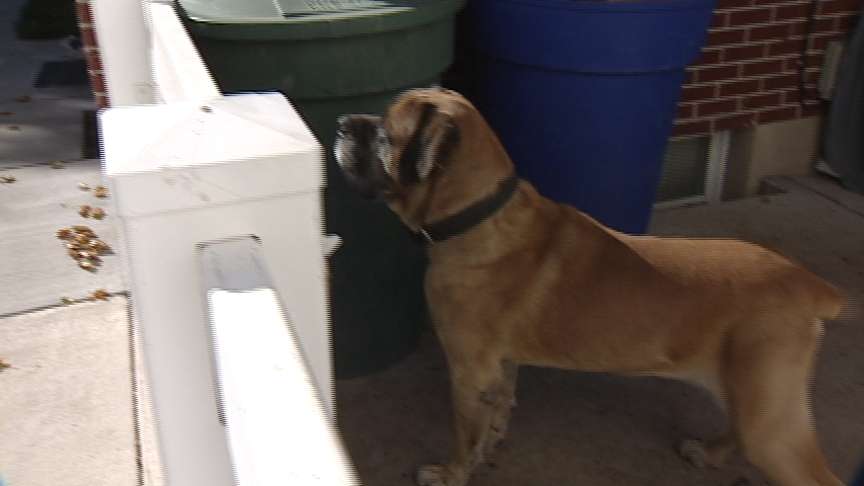 To spare your sensibilities, we won't show you close up of what he's picking up. It doesn't take much imagination. Especially when it involves this beefy mastiff named Texas.
Kami Flinders, Dog Owner: "Um, yeah. He's a large dog, large poop, and a lot of it. And we have a small yard. As you can see, it adds up."
For all of Dr. Scoopy Poo's 70 regular customers, it adds up to about 300 or 400 pounds a week.
Tom Barry, "Dr. Scoopy Poo": "So, times that by a whole year, you're looking at probably six or seven tons in this last year."
In his day job he's Tom Barry, schoolteacher, where it's 'no child left behind'. In his off-hours, it's Dr. Scoopy Poo, 'no poop left behind.'
Tom Barry: "I had a 10-year old kid about a month ago who said, 'Now, how did he get his doctorate?'"
His customers don't ask for credentials, just relief from their doggie duty.
Kami Flinders, Dog Owner: "Ohhhh, awful. In fact, my husband won't do it. He said, 'I'll get rid of the dogs before I'll scoop poop.'"
The odiousness varies from house to house. We'll spare you the details of one job he described vividly.
Tom Barry: "It was a nasty scene. But, ha ha, we just have to grin and take it up and say, you know this really isn't that bad."
Somebody once said, if an alien looked down and could see humans cleaning up after dogs, they'd wonder which species was in charge.
Reporter: "Do you ever feel subservient to the canine masters?"
Tom Barry: "Ha ha ha, you know I try to build a relationship of equals."
And with good reason; if this doctor's clients are dissatisfied, they don't sue, they bite, as a pit bull did two weeks ago.
Tom Barry: "Luckily it was only a love tap. It wasn't a chunk of flesh."
The only job he's ever refused was cleaning up after horses. Dr. Scoopy Poo is not a general practitioner. He's a specialist. Tom Barry charges seven dollars a week to clean up after one dog, 10 bucks for two dogs.
×
Related links
Most recent Utah stories