Estimated read time: 2-3 minutes
This archived news story is available only for your personal, non-commercial use. Information in the story may be outdated or superseded by additional information. Reading or replaying the story in its archived form does not constitute a republication of the story.
Tonya Papanikolas Reporting"It was apparent that maybe some form of altercation had occurred prior to that time"
A man is found beaten to death in an Ogden home, but the trail soon led police to a different neighborhood where another man was found hung to death. Tonight officers believe the deaths are connected.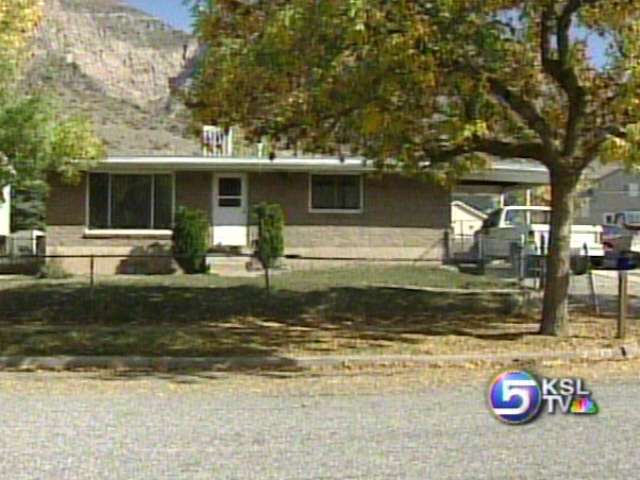 There are many unanswered questions tonight. Police believe there may have been a fight, but they're still interviewing family and friends to find out exactly what may have led to their deaths.
The man was supposed to go with some friends to help remodel a home yesterday. When he didn't show up, his friends got concerned for his welfare and started searching for him. They called and tried to visit him, with no response.
As the day went on, they got a key from relatives. Late Saturday night they entered the trailer to find their friend in the living room.
Lt. Scott Conley, Ogden Police: "The evidence from the furniture out of position and blood evidence at the scene, and so forth, it appeared there had been some type of an incident taken place. He more than likely met foul play."
Police say it appears the man died from blunt trauma to the head and body. The man's friends called police and a homicide task force started working on the case.
Lt. Scott Conley: "While on the scene they started developing an associate list, or a friend list."
One man officers contacted was a 43-year old who did yard work for the victim. Police knocked on his door at 2:30 in the morning, but no one answered. His family later indicated that the man got up around that time, looked outside, and never came back to bed. When police came back nearly two hours later they find that man dead in his carport.
Lt. Scott Conley: "He apparently hung himself sometime between the first attempt to make contact and the second."
Police also say they found some evidence at the second home that tied it to the first location. Right now they're calling the second deceased man a person of interest in the first man's death.
Lt. Scott Conley: "It's a very emotional time for everyone involved, this involves multiple individuals from different families. It's something very tragic."
Police aren't releasing either of the men's names. They say there was no history of trouble between the two.
×
Most recent Utah stories