Estimated read time: 2-3 minutes
This archived news story is available only for your personal, non-commercial use. Information in the story may be outdated or superseded by additional information. Reading or replaying the story in its archived form does not constitute a republication of the story.
John Daley Reporting One year ago a bicyclist was hit from behind by an SUV and killed in Big Cottonwood Canyon, and it's continued to be a deadly year on Utah's roads. Despite that, the death of Josie Johnson has inspired new awareness about bike safety.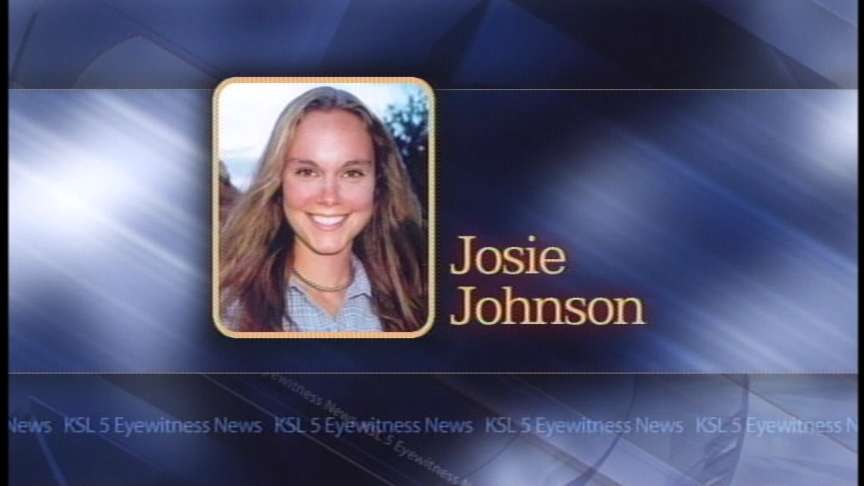 If you're on a bike, you need three feet clearance from cars, and it's now also the law. A year after Josie Johnson died, bike safety has probably never been so top of mind, despite that two bike riders have been hit by cars and killed in the past few weeks.
As Ken Johnson heads up Big Cottonwood Canyon on a glorious warm fall morning, it's a bittersweet ride.
Ken Johnson, Josie Johnson's Brother: "I gotta tell you this is now my favorite canyon to ride. I probably ride it now more than any other. And I frequently stop at the crash site, spend a minute thinking of her. It's a beautiful site."
The crash site is where Ken's sister Josie Johnson died last fall after getting hit from behind by an SUV. According to police there were no skid marks. Gouge marks revealed Johnson was way over on the right, 18 inches from the outside line.
The car's driver, Elizabeth Deseelhorst, wife of the owner of Solitude resort, was charged with negligent homicide.
Josie's story gave a powerful boost to bike safety. Lawmakers passed a bill requiring motorists give bikes a three-foot cushion, road builders posted new safety signs along popular routes, and tomorrow is the second annual ride for Josie.
Ken Johnson, Josie Johnson's Brother: "Of these things I think she'd be thrilled, and very embarrassed. I think she's think we're making a lot to do about her unnecessarily."
Avid outdoorsman Steve Williams, a man known as a stickler for safety, rode in last year's Josie ride. A month ago he was killed in similar circumstances, hit from behind by a car in Iron County.
Patty Brasher, Wife of Steve Williams: "He loved life. We had so many plans. He was so excited about the things we planned to do. I think he'd be saddened that's the way he had to go because he played it so safe."
The driver charged with hitting and killing Josie Johnson goes on trial a month from now.
The second annual Josie Johnson Memorial Ride takes place tomorrow. It starts at Sugarhouse Park at noon and is expected to be at the Big Cottonwood Canyon Park and Ride at 1:30. Last year they had a thousand people there; they're hoping for more this year.
×
Related links
Most recent Utah stories