Estimated read time: 2-3 minutes
This archived news story is available only for your personal, non-commercial use. Information in the story may be outdated or superseded by additional information. Reading or replaying the story in its archived form does not constitute a republication of the story.
SALT LAKE CITY -- A federal judge overturned Proposition 8 Wednesday -- California's ban on same sex marriage. Gay marriage activists participated in a celebratory Utah rally Wednesday evening, saying the judge in California heard their pleas for equal marriage rights.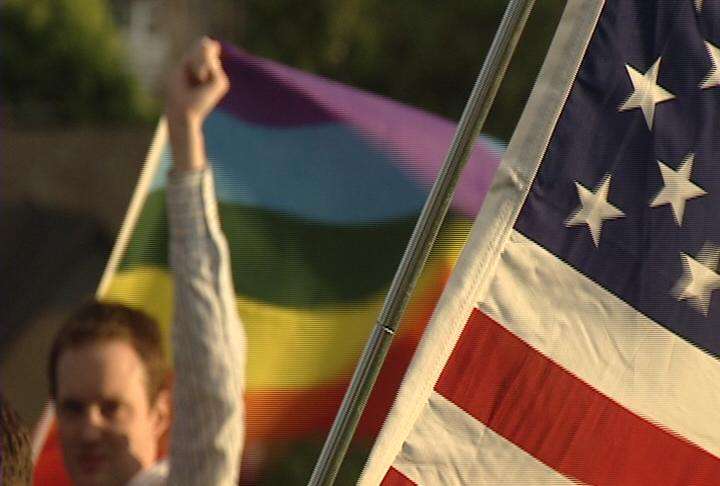 This is the day they say they've waited for.
"It's about getting 1,138 rights and privileges and responsibilities that married straight couples have right now that I do not have," said gay marriage supporter Mike Picardi.
Hundreds of anti-Prop. 8 supporters gathered at the state capitol Wednesday evening, claiming victory. It was a perfect way, one couple says, to celebrate their anniversary.
"We've been married for 16 years today," said Tracy Johnson-Faulkner and Marilyn Johnson-Faulkner. "Today really is our anniversary, this day."
As the crowd waved rainbow flags, a real rainbow appeared overhead.
The group held signs saying they too have a right to be legally married -- all while a bride posed for her engagement photos.
Related
While this group rejoices over the ruling, those who believe marriage should be only between a man and a woman say California's federal court has ignored the voters who have already voted in favor of Proposition 8.
In a statement, The Church of Jesus Christ of Latter-day Saints said, "California voters have twice been given the opportunity to vote on the definition of marriage in their state ... and both times have determined that marriage should be recognized as only between a man and a woman. We agree."
Church leaders urged people on all sides of this issue to "act in a spirit of mutual respect and civility."
While gay rights activists took a victory lap around Temple Square, they acknowledge this is just a step toward legalizing gay marriage.
"I don't think anybody thinks this will be the end of this journey," said Michael Westley with the Utah Pride Center. "I think we all believe that it will end up in the Supreme Court."
The judge granted Prop 8 supporters a temporary stay of today's ruling, which means there will be no same-sex marriages until the attorneys meet in court again.
E-mail: jstagg@ksl.com
×
Related stories