Estimated read time: 1-2 minutes
This archived news story is available only for your personal, non-commercial use. Information in the story may be outdated or superseded by additional information. Reading or replaying the story in its archived form does not constitute a republication of the story.
VERNAL -- A Vernal woman was sentenced to up to 20 years in prison for hanging her 5-year-old son upside down so long that his toes and parts of his feet had to be amputated.
Eighth District Judge A. Lynn Payne sentenced Michele Napolitano, 32, to a total of 20 years on six counts of intentionally inflicting serious injury on a child. He said he hoped Napolitano would serve her full sentence.
Napolitano was arrested for not seeking medical treatment for serious injuries to the boy's feet, which eventually required amputation of his toes. Investigators described his wounds similar to those seen on a "severe burn victim with open blisters and bleeding sores."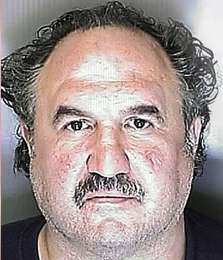 The Salt Lake Tribune reports that during sentencing Tuesday, the boy told the judge his mother tied a rope around his legs and hung him upside-down in a doorway. Deputy Uintah County Attorney Gregory Lamb said the boy was left there for at least a day. Loss of circulation caused an infection that led to the amputation, Lamb said.
Napolitano's ex-husband, Francis Napolitano, 54, also faces an abuse charge. He's expected to be arraigned Aug. 31.
The boy and five siblings, ages 2 to 12, were placed in foster care after a state Division of Child and Family Services caseworker visited to the Napolitano home Dec. 31.
The Associated Press contributed to this report.
×
Related stories