Estimated read time: Less than a minute
This archived news story is available only for your personal, non-commercial use. Information in the story may be outdated or superseded by additional information. Reading or replaying the story in its archived form does not constitute a republication of the story.
Greg Neft, KSL NewsradioThe Hogle Zoo's newest resident is a common animal, but you might not recognize him. Alligators are supposed to green, right? Not Antwann.
The Hogle Zoo's Holly Braithewaite says there's not many like him around. "He's a white alligator. It's a genetic mutation that makes them colorless, they're totally white," Braithewaite explains.
Antoine the alligator is a rare white gator all the way from Louisiana.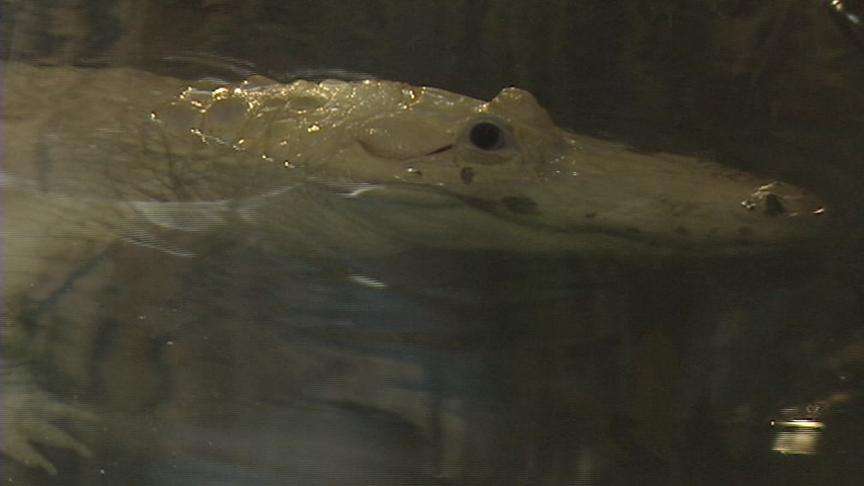 The nine foot, 220 pound reptile is on loan from the Audobon Zoo in New Orleans through October.
And if you pop in for a visit, there's something else you'll notice: "That they've got bright, sparkling, dazzling blue eyes," she says.
Just don't try to get too close, because after all, Antwann's still an alligator. "It's pretty menacing. The other day I was in there saying hi to him, and he came up to the glass and just to be that far away from him behind the glass was pretty intimidating," Braithewaite says.
Antoine is only one of ten known white alligators alive in the world, all of them were found in the Louisiana Bayou in one nest in 1987.
He'll go on display May 5.
×
Related links
Most recent Utah stories