Estimated read time: 3-4 minutes
This archived news story is available only for your personal, non-commercial use. Information in the story may be outdated or superseded by additional information. Reading or replaying the story in its archived form does not constitute a republication of the story.
Paul Nelson, KSL Newsradio Over $3 a gallon is the new average cost of gas in Utah. Some people say they'll try anything to save money at the fuel pump. But, what are the best ways to go about it?
Now that gas prices have hit a record in Utah, some people say they're less than thrilled about it. "A couple weeks ago, I would pay less than $3 per gallon." Ahh, the good old days of a couple weeks ago.
So, let's go over the options to save money on gas. How about you buy one of those cool hybrids? Hybrid owner Jim Smith says, "I haven't had to do anything except change the oil on mine in three and a half years."
Mark Miller Toyota Internet sales representative Jim Smith says engineers have made a lot of improvements on the Toyota Prius, and if you've never test driven this car, it's actually a sweet ride. The noisiest thing in the car was the air conditioner. Plus, it gets great mileage. "Consumer reports did an article last year and said that [you should] expect somewhere between 40 and 50 [miles per gallon]," Smith says.
But, even though you're saving money on gas, you're paying extra for the car, and it will take a while before you make up the difference. Smith says, "At $3 a gallon I would guess it was going to be probably a couple of years before you're on the plus side."
Besides, buying any new car is expensive. The Prius has a suggested sticker price of $23,000 which you may not have on you right now. So, the next option is ditching your car altogether and taking public transportation.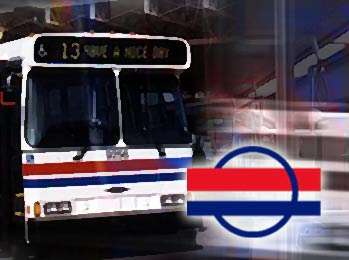 UTA spokesman Chad Saley says, "Last year when we had the big spike in gas prices, we noticed more than a 30 percent increase in ridership just on TRAX." He says UTA's carpool matching program and vanpools are very popular, "We currently have about 100 people on our vanpool waiting list and we have 420 vanpools out there." But, Saley says there are places where it's just not practical for mass transit to go. "Public transit isn't meant to be an automobile replacement by any means."
So, for those of you who can't take mass transit and can't afford a new car, you're stuck with the car you already have. Luckily, there are things you can do to improve mileage.
According to Murray Midas master technician Rich Hall, "Simple things like changing the air filter on a regular basis [and] making sure the fuel filter gets changed every 15,000 to 30,000 miles." He says this will really only improve things by a few miles per gallon.
Hall says those so-called magic tablets that would dramatically boost your mileage don't really work: "There's also some stuff you put in the intake lines and add a little chemical or fill a bottle with water. None of them have seemed to improve any car I've driven."
Hall says those drivers who try to outrun red lights are shooting themselves in the foot. He says forcing the gas pedal to speed up just to slam on the brakes when you miss the green light is wasting gas.
×
Most recent Utah stories