Estimated read time: 1-2 minutes
This archived news story is available only for your personal, non-commercial use. Information in the story may be outdated or superseded by additional information. Reading or replaying the story in its archived form does not constitute a republication of the story.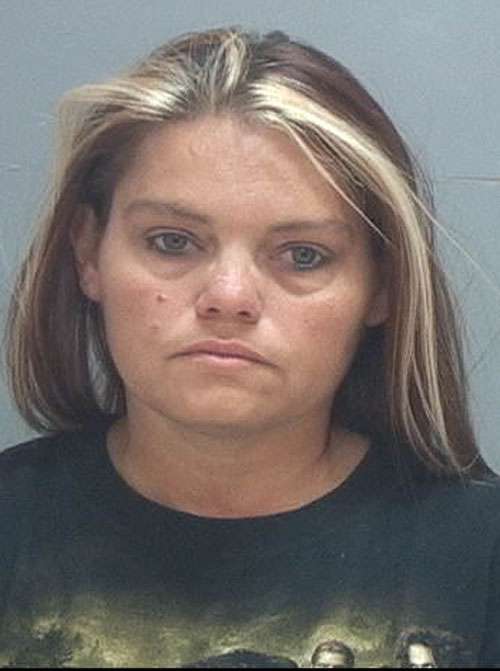 SALT LAKE CITY -- The woman accused of Photoshopping a girl's face onto a pornographic image took a plea deal in court Tuesday.
Dannette Stark, 37, pleaded guilty to three counts of sexual exploitation of a minor. In exchange, the state dropped the other 15 counts against her.
The teen victim's mother, Rebecca, said she's just glad Stark admitted to what she did.
"I cried. She was crying too, I think," Rebecca said. "You know, I don't know how to tell you how I felt. [It] made it real, I guess."
In May, Stark superimposed a picture of a 13-year-old girl's head onto a pornographic image of a woman engaged in a sex act. Prosecutors say she printed the picture on dozens of fliers that included several profane and derogatory terms and posted them at Northwest Middle School, where the girl is a student.
"We consider these photos child porn," Salt Lake County District Attorney Lohra Miller said in May. "Under Utah law, any distribution of the photos is distribution of child porn. They should not be reproduced. They should not be shown to anyone."
Rebecca said her daughter has been strong through the entire ordeal.
"She's my hero. She's determined to just go on with her life [like] nothing happened," Rebecca said. "She's a teenager. She's going to be happy."
Meanwhile, Stark could face between one and 15 years for each count. She will be sentenced in September.
E-mail: syi@ksl.com
×
Related stories
Most recent Utah stories