Estimated read time: 2-3 minutes
This archived news story is available only for your personal, non-commercial use. Information in the story may be outdated or superseded by additional information. Reading or replaying the story in its archived form does not constitute a republication of the story.
Carole Mikita Reporting One of the top American news magazines has a cover story on 'Mormons'. 'Newsweek' has focused on church founder Joseph Smith, church growth and more.
It has only just hit news stands, but most people we've talked with have read the stories online. The cover artwork is a stained glass window showing a young Joseph Smith kneeling before God and Jesus Christ from the Museum of Church History and Art, with the title 'The Making of the Mormons'.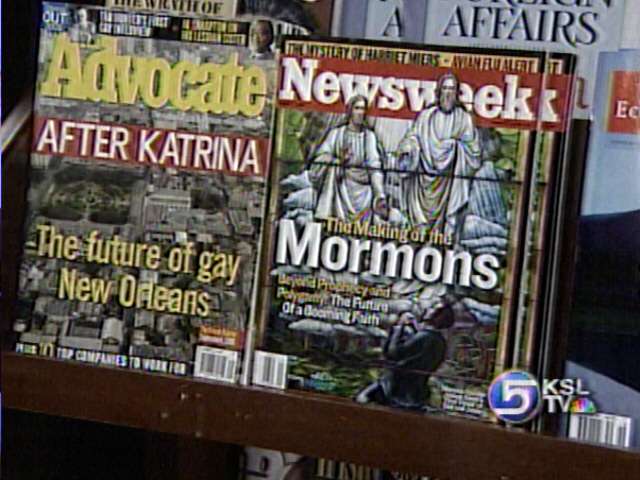 The cover reads: "Smith is arguably the most influential native-born figure in American religious history, and is almost certainly the most fascinating." The story also covers modern-day church growth, calling it one of the fastest growing faiths in America. From a scholarly point of view, it has been fascinating to watch The Church of Jesus Christ of Latter-day Saints attract national journalists, says Steven Harper.
Steven Harper, Ph.D., BYU Church History Dept.: "I'm pleased that people are paying more attention to Joseph Smith, scholarship-wise and popularly, but I'm not satisfied that they've wrestled really with the questions that he pretty much forces upon anyone who is willing to pay him any attention."
The Church of Jesus Christ of Latter-day Saints had this response to the Newsweek articles: "The depiction of the First Vision on the cover of one of the world's best-known news magazines is a noteworthy acknowledgement of Joseph Smith as the Prophet of the Restoration at the approach of his 200th birthday. We appreciate Newsweek's effort to bring this remarkable story and its implications to the attention of their readers.
This article will, no doubt, be the water-cooler story, certainly for Latter-day Saints for the next week. Professor Harper says he's not sure it will influence people one way or the other, just perhaps answer a few questions for some.
×
Related links
Most recent Utah stories