Estimated read time: 2-3 minutes
This archived news story is available only for your personal, non-commercial use. Information in the story may be outdated or superseded by additional information. Reading or replaying the story in its archived form does not constitute a republication of the story.
Kim Johnson ReportingIt's a stage of life parents can't wait for: when their child is finally potty trained. But how soon is too soon? There's a small but growing number of Americans who are attempting toilet training before their babies can walk or talk.
Advocates of very early potty training say babies are aware of their need to eliminate and can be taught to go on cue. Besides being more sanitary, they say the practice spares our landfills from mountain heaps of diapers, and strengthens bonds between parent and child.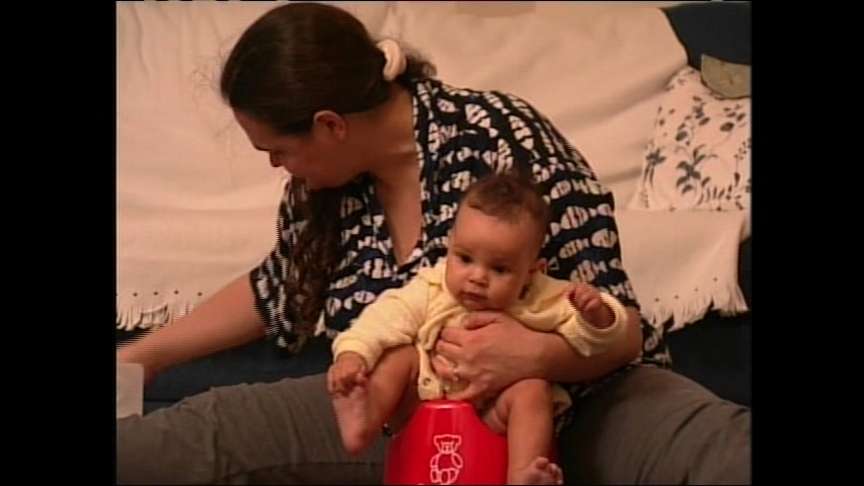 A non-profit group called Diaper Free Baby has organizations in 35 states, including here in Utah, which encourage parents to start training babies as young as six months. Even though early toilet training is embraced in countries around the world, The American Academy of Pediatrics advises against it during the first year of a baby's life.
Dr. Paul Lei, Copperview Pediatrics: "They even mention that children between 12 and 18 months old really have a difficult time with bowel control. So it was very surprising to me the first time I heard."
Dr. Paul Lei says he's read up on the subject and says he's not sure if it's the babies or the parents who are getting the training.
Dr. Paul Lei: "What I find happening is parents are just cuing in on what children are doing at that age, and more or less are getting them on a schedule. Whether that's true potty training is up for the critics to decide."
But Lei says if a child is ready, no pediatrician is going to discourage a parent from trying. Lei says there are three cues to look for. If the child has the ability to recognize the need to go to the bathroom, is able to communicate that need, and is willing to go, then he or she is ready to be trained. But If it's not working, Lei says don't force the issue.
Dr. Paul Lei, Copperview Pediatrics: "If you are really forcing a child to do something, he or she doesn't want to do, that does become an adversarial relationship, and certainly that's damaging."
×
Related links
Most recent Utah stories