Estimated read time: 2-3 minutes
This archived news story is available only for your personal, non-commercial use. Information in the story may be outdated or superseded by additional information. Reading or replaying the story in its archived form does not constitute a republication of the story.
OREM -- The upcoming holiday weekend will mark the 41st annual Deseret News Marathon. The first one was way back in 1969, when 73 people started and 43 finished.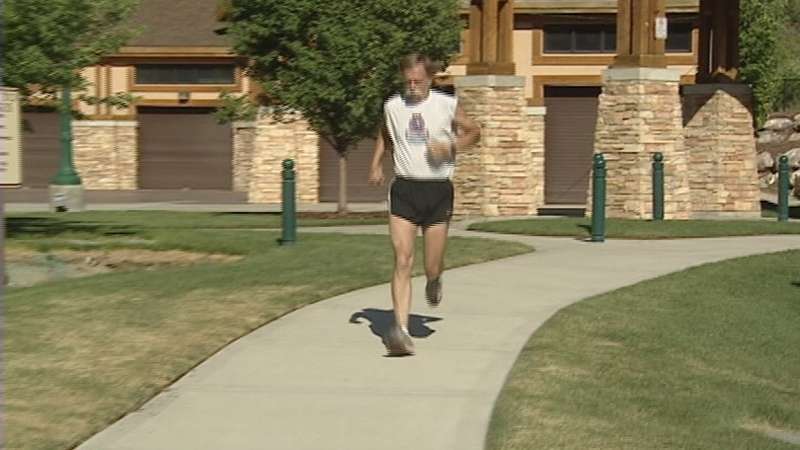 Come Saturday morning, thousands of runners will gather at the marathon's starting line, including one Orem man who has hundreds of marathon medals.
John Bozung is a true "Marathon Man." The 57-year-old from Orem has hundreds of marathons under his belt, and thousands of miles on his feet.
His favorite thing about marathons: They're still long enough that it's a challenge for him.
"On a good day, it's great. On a bad day, it's just like I said, you know, 'Can someone remind me why I'm out here again?'" Bozung says.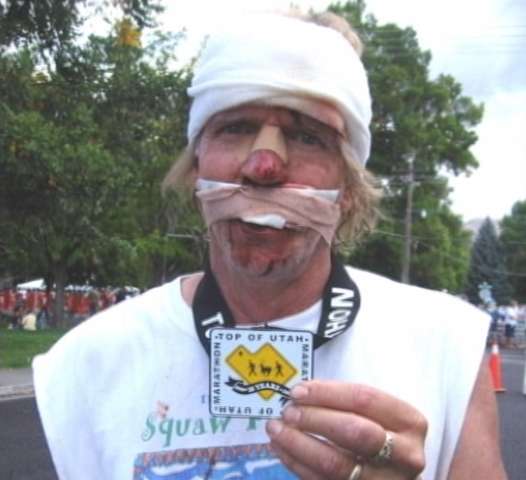 That is exactly the question he asked himself after the Top of Utah Marathon two years ago. Less than a mile into the race, Bozung fell flat on his face -- literally.
"I broke my nose, had 14 stitches here, had 19 stitches, dislocated my baby finger," he says. "I told the paramedics -- you know,'cause they wanted to send me down in an ambulance or one of the race cars -- and I said, 'I've never not finished a marathon.' I said, 'Get me bandaged up, give me a couple of miles and see how I do.'"
Bozung got up, passed 125 runners, and finished in just over five hours.
This "Marathon Man" has run marathons all over the world, but his favorite is this Saturday's Deseret News Marathon. That race will be number 300 for him.
"I swore after my first one in L.A. that I'd never do another one," Bozung recalls.
Now, hundreds of marathons later, he's still going strong.
Bozung is also the first person to run a marathon on every continent in one year.
E-mail: kaiken@ksl.com
×
Related links
Related stories
Most recent Utah stories